$martPath: New Credit Union-Sponsored Curriculum Now Available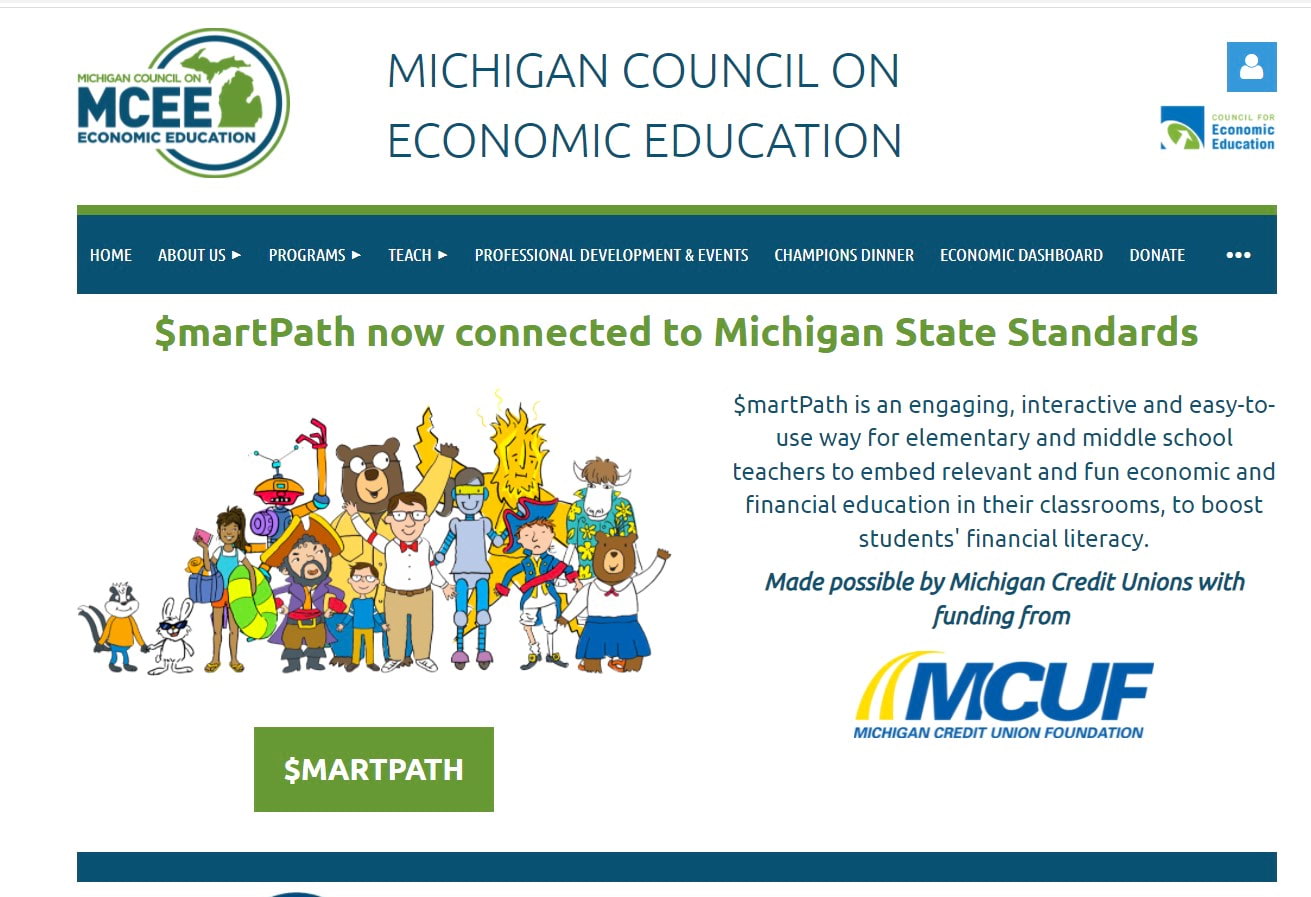 $martPath, an interactive financial literacy platform, is an engaging, interactive and easy-to-use way for elementary and middle school educators to embed relevant and fun economic and financial education in their classrooms, to boost students' financial literacy. The platform's units teach students about personal financial responsibility (saving, prudent spending and prioritizing needs and wants) through grade-appropriate, curriculum-aligned, interactive lessons.
And now, $martpath is free to all Michigan schools with credit union sponsorship through the Michigan Credit Union Foundation (MCUF).
$martPath offers a hybrid school curriculum that can enhance school partnerships and community education and may be utilized by credit unions as well as by classroom teachers. With online modules and videos, along with teaching and learning guides, $martPath integrates financial education, career preparation, math and language arts with racial and social equity awareness for grades K-8.
The program, which was developed by the University of Cincinnati's Alpaugh Economics Center, is available for all schools in Michigan and to all Michigan credit unions with funding by the MCUF and with access facilitated by the Michigan Council on Economics Education.
To explore this new program and learn how your credit union can get involved, please join the $martPath Zoom meeting on Jan. 26 at 10:00 am.
Please register in advance for this meeting. After registering you will receive a confirmation email containing information about joining the meeting.
Go to main navigation