Credit Union ONE Partners with the American Heart Association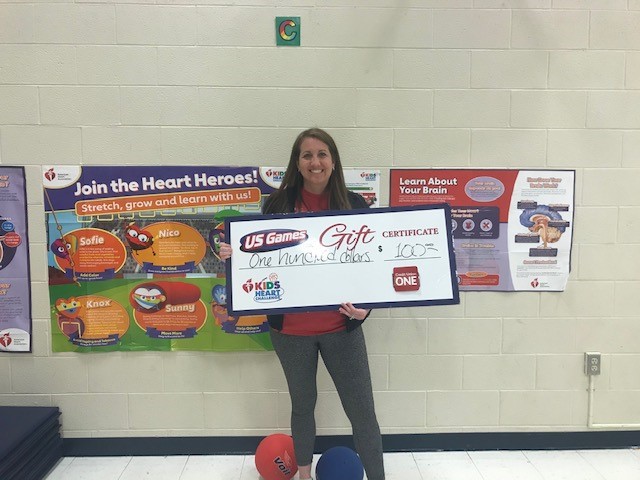 On March 2, Credit Union ONE partnered with the American Heart Association to sponsor Duncan Elementary School in Shelby Township for the "Grow A Healthy Heart Program.
As part of the program, participating students learn about getting 60 minutes of exercise daily, eating fruits and vegetables with each meal, avoiding tobacco in all forms, reducing sodium intake and choosing water over sugar-sweetened beverages. Credit Union ONE also donated to the Physical Education Department of each school for the purchase of equipment, and also donated pencils and bookmarks to all students in the school.
Working with the program for the day was Nichole Piche, youth market director from the American Heart Association; Kari Stecker, physical education teacher at the school; and John Kozich, VP of community relations for Credit Union ONE. This was the program's second year at Duncan and it continues to grow.
"The children were excited and the enthusiasm and energy shown by the students at the all school assembly program presentation was amazing," said Kozich. "This is a great way for kids to learn at an early age the importance of a healthy heart and healthy habits. The program by the American Heart Association surely is appreciated by the students and staff at the school."
Go to main navigation