Michigan Shines in Money Smart Week Report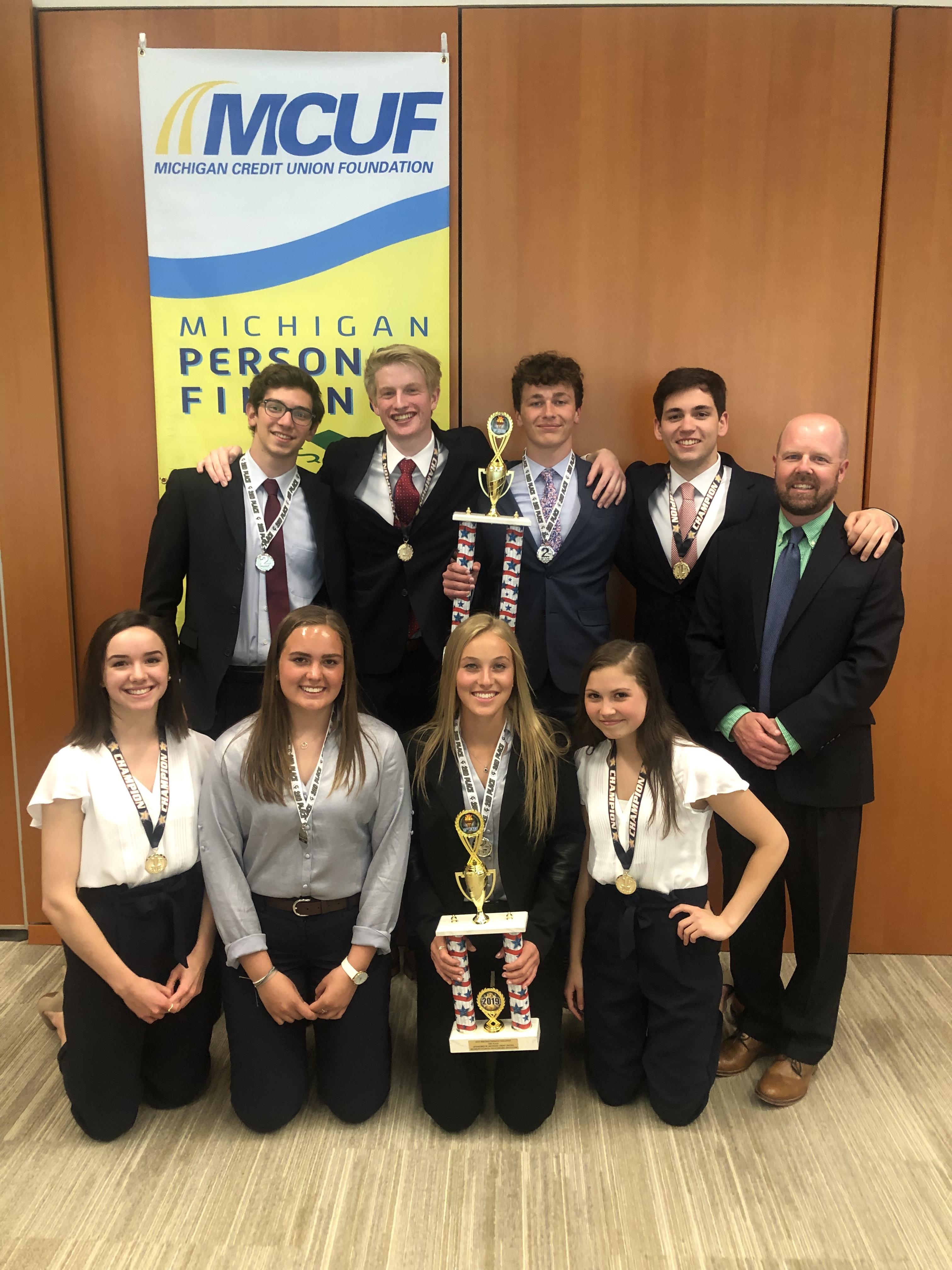 The annual national Money Smart Week (MSW) report has been released. The report shows that Michigan tops the nation (by far) in the most attendance by state with 33,351 people reached last April.

This is due in large part to the significant credit union involvement in Money Smart Week both by individual credit unions and by statewide credit union programs supported by the Michigan Credit Union Foundation (MCUF).
MCUF funding of more than $27,000 reached 8,561 youth and teens (along with many librarians and teachers) with these credit union financial education programs. In addition to financial education, these people are increasing their awareness of the credit union difference.
Money Smart Kids Read
8,000 families participated in public library preschool story times and financial education activities all across the state. Each family received the Money Bunny book "Earn It!" to take home compliments of Michigan credit unions. There were approximately 200 events at 150 local libraries – many of these in partnership with local credit union participation.
High School Personal Finance Challenge
561 students from 21 schools across the state participated this year. To prepare, students honed their knowledge about personal finance concepts in the classroom (many with local credit union financial educators coming to their schools) and then teamed up to compete in an online challenge. The top 13 teams competed live with an exciting case study state finals competition at the Federal Reserve Bank of Chicago-Detroit Branch. Students were also able to apply their knowledge during a Financial Reality Fair conducted at the state finals by credit union facilitators.
In addition to these statewide coordinated programs, 21 individual credit unions are active Money Smart Week partners and conducted many community financial education events in April. MCUL suspects many more participated in events but did not officially join on the MSW website so they are not listed as partners.
Support the MCUF with annual financial donations (plan now to budget a donation for 2020) so the Michigan credit union community can continue supporting these statewide initiatives. More information about the MCUF here.

Credit unions can also sign up as a MSW partner — this does not commit your credit union to participating but does get you in the communication loop and allows you to post your events in the online MSW calendar for consumers to see. Sign up here.
Plan ahead for MSW community financial education events next April. MSW 2020 is April 4–11. For ideas and resources, see the MCUL Financial Education webpages.
Go to main navigation