MCUL Legislative Update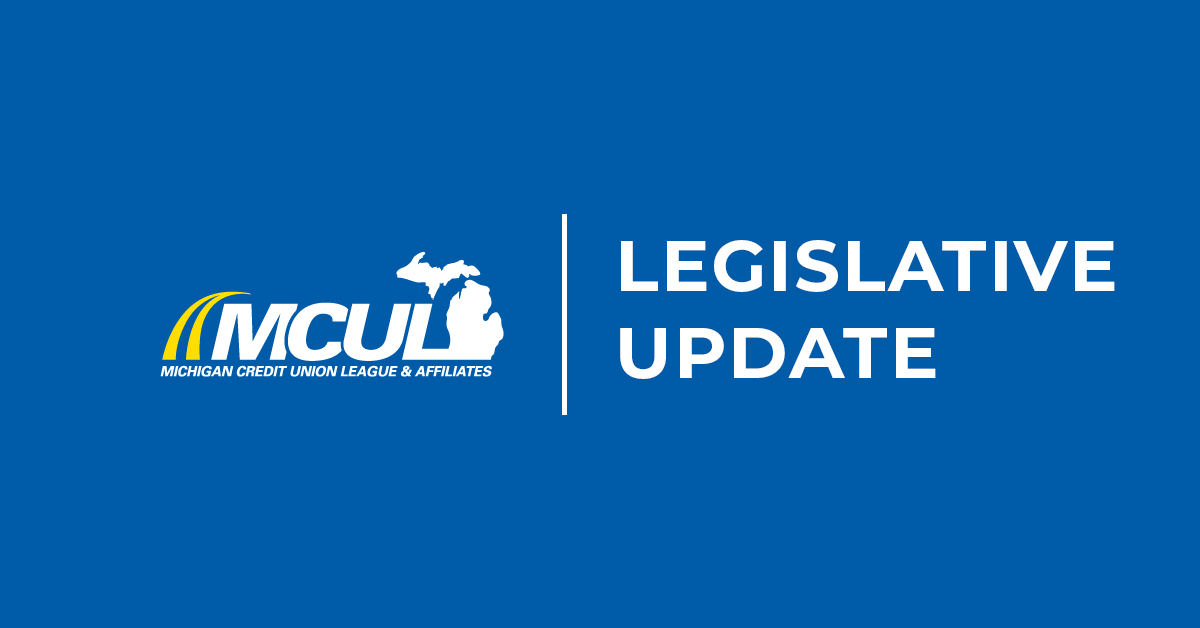 The state House Financial Services Committee today heard testimony on HR 101, introduced by Rep. Yousef Rabhi (D-Ann Arbor) with strong bi-partisan co-sponsorship. The resolution memorializes the U.S. Congress to enact safe harbor legislation for financial institutions to bank cannabis-related businesses, such as the SAFE Banking Act of 2019.
If passed, it would be communicated to Congressional leadership and committee chairs, as well as the Michigan Congressional delegation, as a formal statement in support of such legislation by the state House of Representatives. The resolution was supported by both the MCUL and the Michigan Bankers Association. Following testimony, the committee voted unanimously (11-0) to report the measure, which now goes to the House Ways and Means Committee for final vetting before heading to the House Floor.
A similar measure, SCR 9, has been introduced in the Senate by Sens. Curtis Hertel (D-East Lansing).
Go to main navigation