Financial Plus Howell Branch Manager Awarded Young Professional of the Year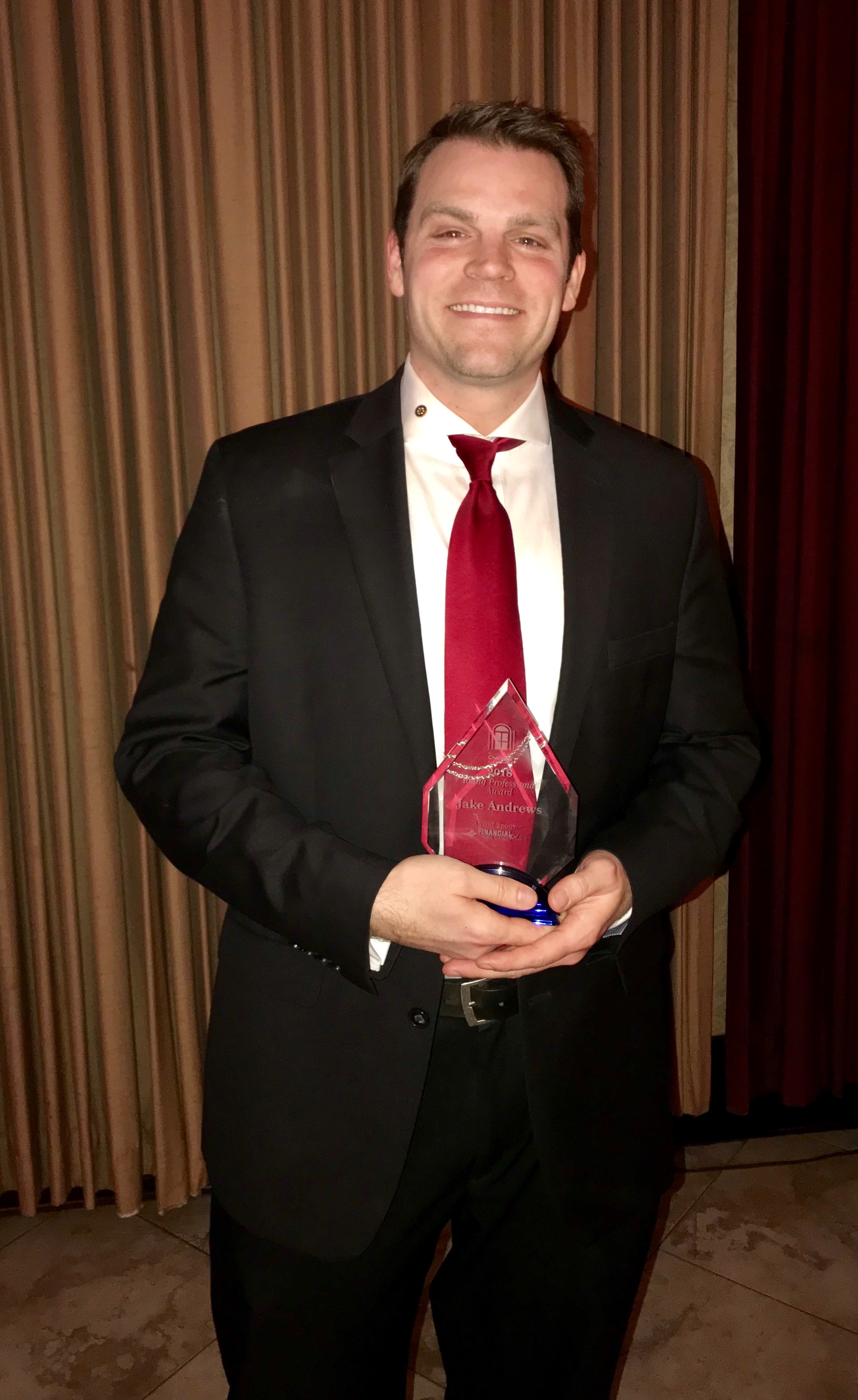 Financial Plus Credit Union announced that Howell Branch Manager Jake Andrews is been the recipient of the prestigious "Young Professional of the Year" from the Howell Area Chamber of Commerce. This award recognizes a young professional who is growing and excelling within the Howell Community.

"Since Jake became the branch manager of our Howell location, he has worked diligently to establish relationships with members, various Chambers of Commerce and getting involved in many local outreach programs. His natural gift of serving others and his commitment to the community is remarkable. I am proud of his dedication and countless hours he has donated to continue enriching the Howell community," said Financial Plus Credit Union Area Branch Manager Jennifer Thompson.

Andrews' passion for improving and enhancing community relations has not gone unnoticed. He is currently active in many community organizations including but not limited to: Howell Chamber of Commerce, Habitat for Humanity, Hartland Lions Club, Howell Rotary, Salvation Army, Lacasa, Livingston County Veterans, United Way and many others.
Go to main navigation