Plans for American 1 Event Center and Park Finalized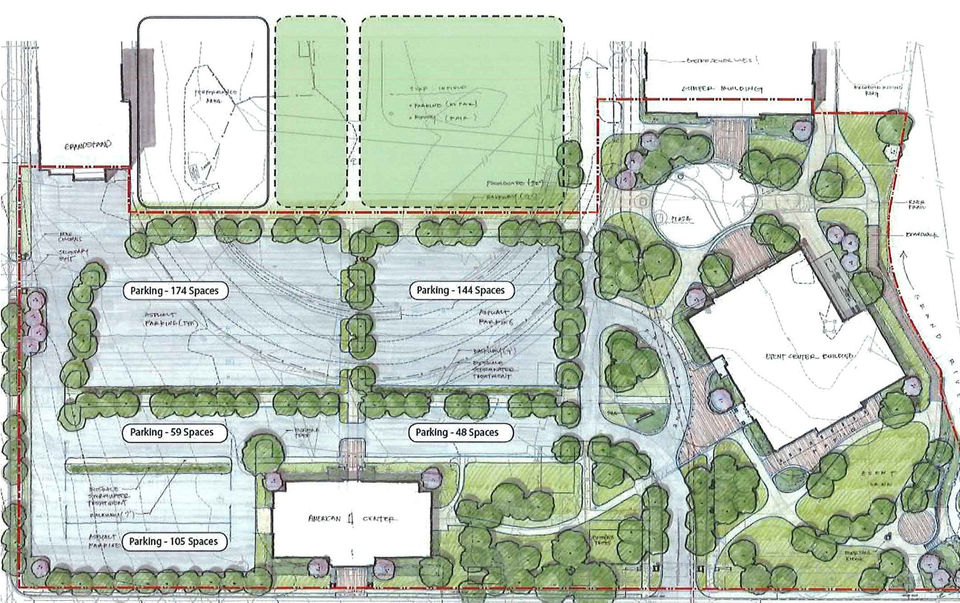 In 2016, American 1 Credit Union announced plans to explore a public/private partnership with Jackson County to assist with the construction of a new convention and event center at the Jackson County Fairgrounds.
After two years of careful study, the county developed a plan led by experts in the parks department. The credit union is pleased to announce that it will provide a four million dollar gift to Jackson County for the construction of the new event center.
"The outcome is far better than anything we could have imagined in 2016. The plan for an urban park, including a new American 1 Event Center, will be accessible to citizens and visitors 365 days a year," said Martha Fuerstenau, president/CEO of American 1. "We are pleased that our commitment created a domino effect that resulted in a fantastic master plan, which includes a multi-faceted park for our community."
The new American 1 Credit Union Event Center will be an affordable, flexible space appropriate for corporate, community and family meetings, weddings and other events. It will be ideal for small intimate gatherings but also able to accommodate up to 500 seated guests. The building will feature a full catering kitchen to enhance its food service experience.
"The four million dollar gift from American 1 has been transformational. It served as a catalyst for additional funding from other sources. The vision has grown from a limited-use fairground into green space where the public can gather and play," said Jeff Hovarter, director of Jackson County Parks. "When you add this funding to the overwhelming support that voters gave when they passed the parks millage in August, you start to grasp the wonderful things that will begin very soon."
Gifts of this kind, which have long-term agreements associated with them, can be expensed over many years according to the rules of accounting that credit unions are required to follow. While the benefit to the community will be immediate, the effect of this git on American 1's bottom line will be spread out over a significant length of time.
"We believe we have a responsibility to our members and our communities, and certainly our home community of Jackson, to contribute to important improvements that will make a lasting difference for generations" said Fuerstenau. "Economic development of this kind attracts visitors and new residents. Beautiful green space, where people can gather to enjoy walking, a bike path and perhaps a river walk, along with indoor space for events, is a resource we don't currently have. We are delighted to be involved in bringing this space to the community that has been a great home to American 1 for 68 years."
Go to main navigation