In Brief...
MCCU Participates in Relay for Life for the Eighth Consecutive Year
For the eighth year in a row, Marshall Community Credit Union (MCCU) has raised funds and participated in Relay for Life of Calhoun County, held June 29 and 30 at the Calhoun County Fairgrounds.
Relay for Life is an annual event held to benefit the American Cancer Society. In addition to sponsoring and participating in the event, MCCU representatives worked tirelessly to raise money for the cause through a Wood Sign Craft event, several food days for staff, and staff dress down days throughout the months of June, July and August. In all, more than $4,500 was raised.
"We've had great support from our employees this year," said MCCU's team co-captain, Elizabeth Travis. "Without them, and the credit union's sponsorship, we never would have been able to raise what we did. Thank you to everyone who participated in events, donated, purchased items and walked at the event this year!"
You're Invited to the Oct. 13 CU Lunch Local
Where: Your Community
When: October 16, 2018
Who: Credit Unions, CUSOs, Leagues, Regulators, You!
In its 7th year, the time is still right for the promotion of all the good things credit unions do to help local businesses. What better way for everyone associated with credit unions to show their support for local businesses than to participate in an industry-wide cash mob during International Credit Union Week.
We know that every dollar spent makes a difference when it goes to a local business; from buying a morning cup of coffee, ordering lunch in or organizing a group of people to support a local business.
You are cordially invited to show your support and appreciation for the credit union community by signing up to participate in CU Lunch Local as well.
Learn more and sign up here.
Northland CU-Sponsored Robotics Team Proves Success On And Off The Field For Students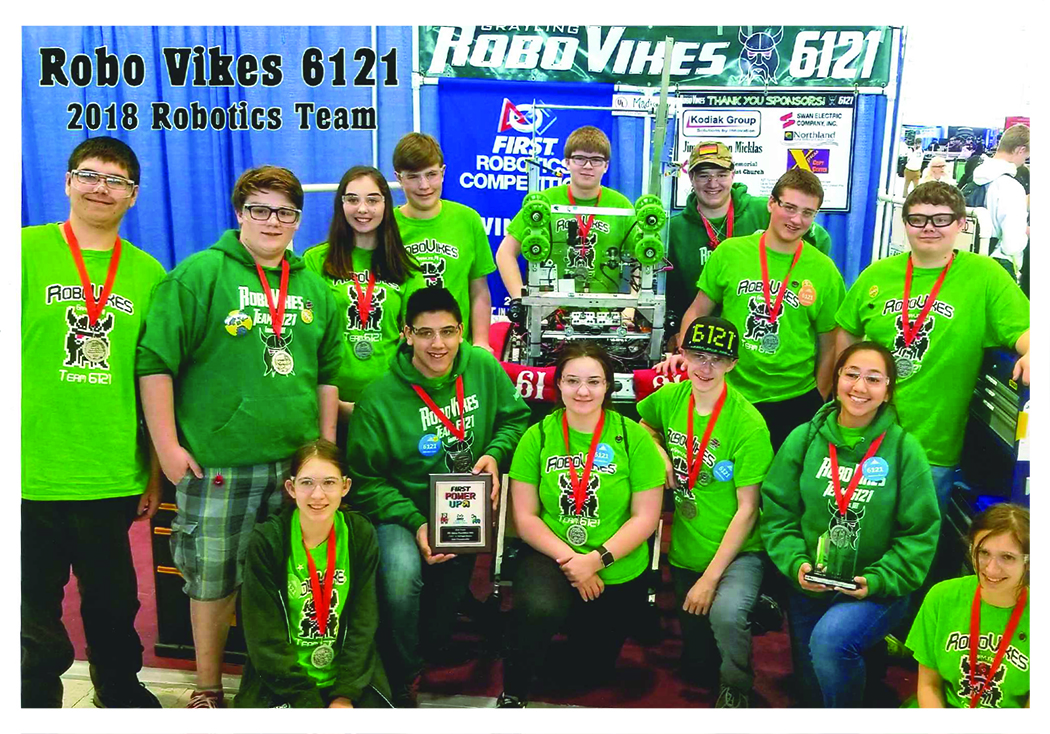 Matthew Shaw, manager of Northland Area Federal Credit Union's Grayling branch, and Michael Hall, business development officer, were among the volunteers of For Inspiration and Recognition of Science and Technology (FIRST) Robotics and are the Northland representative sponsor for the program. FIRST was founded in 1989 to inspire young people's interest and participation in science and technology.
Of the 14 students on the team — six being seniors — all are moving on with full or partial scholarships to colleges. This is no small accomplishment, especially since some were not expecting to complete high school, or had even thought of college as an option. Additionally, $28,000 was raised through business donations and fundraisers for the team to travel and compete.
"This program has been life changing for these students," said Shaw. "It is why I continue to mentor for FIRST Robotics."
Go to main navigation