Employee & Building Updates
American 1 Credit Union is Coming to Adrian
American 1 Credit Union is pleased to announce that the credit union will open its 13th branch office in Adrian, this fall. The office will be a full-service branch inside the Country Market Grocery Store, located at 1552 W. Maumee Street in Adrian. Construction is underway and is expected to be completed later this fall.
"We have more than 4,000 members who call Lenawee County home, many of whom reside in and around Adrian," noted Vice President of Marketing and Communications, Laura Pryor. "We are looking forward to providing a full-service local branch with extended hours for our current members and new members from the community." The Adrian office will be open from 9:00 a.m. to 7:00 p.m. Monday through Friday and 9:00 a.m. to 4:00 p.m. on Saturday.
"The Adrian branch team has been in training for several weeks and we are pleased that they are familiar with the community, as most live near Adrian," said Pryor.

Wanigas Credit Union Breaks Ground For Bay City Branch Expansion
Members, special guests and the community were invited to the groundbreaking ceremony of Wanigas Credit Union's future expansion of the Bay City branch, located at 4129 N. Euclid Avenue in Bay City.
Wanigas broke ground on a $2 million office expansion. The new branch will allow the credit union to better serve the financial needs of new and existing members in a community, with the potential for further growth.
"We are proud to be here, for over 65 years we've been improving the lives of our members. Wanigas has a long history of excellence and we're pleased to continue investing in the Bay City/Bangor Township community," said Bernie Williams, CEO of Wanigas.
The architectural firm of Thompson Phelan Group, Inc. is providing the design for the building. Wanigas anticipates a 3-phase construction schedule for construction of the new branch. The expansion is scheduled to be complete in the fall of 2018.

North Central Area Celebrates Three Branch Openings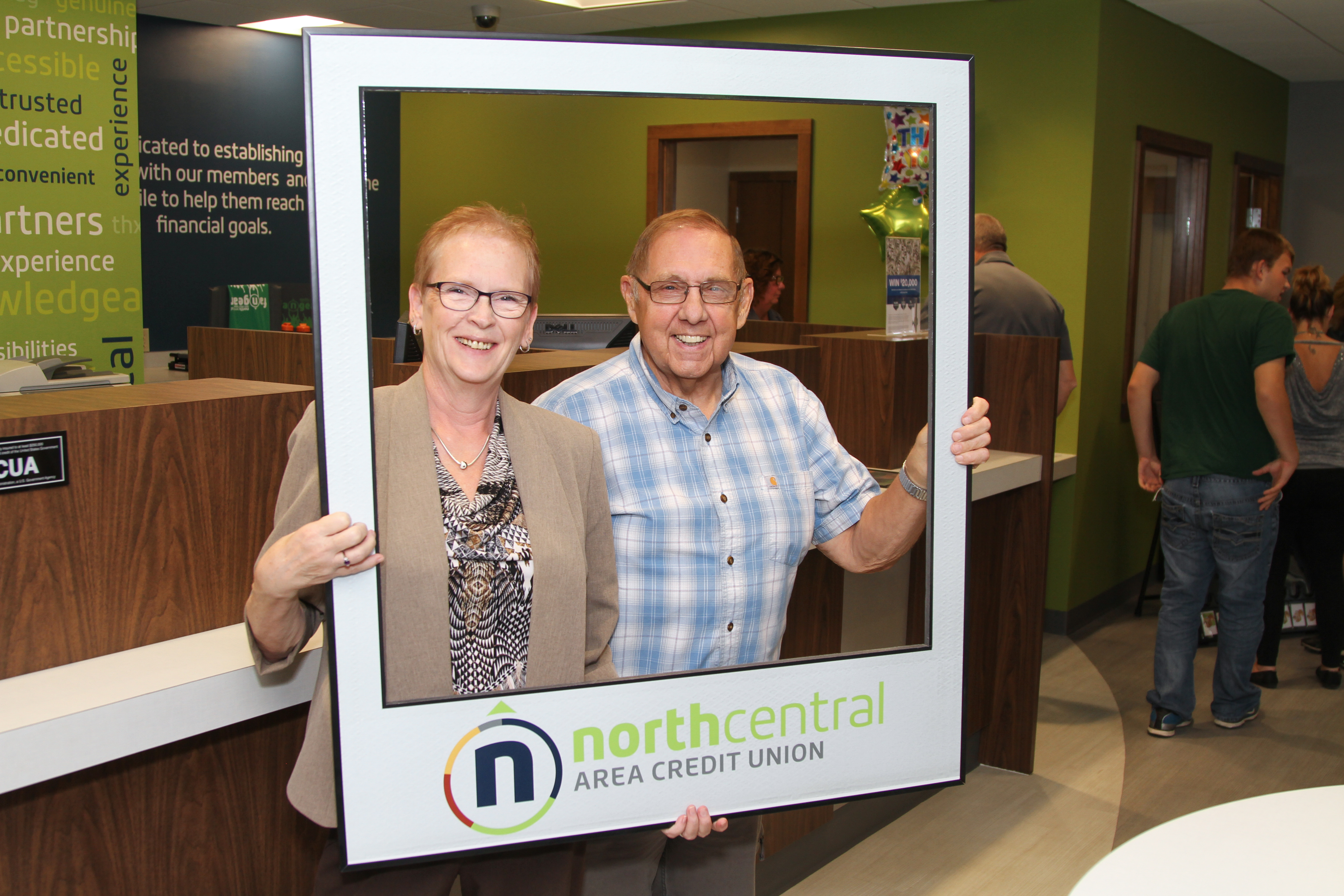 North Central Area Credit Union recently celebrated Brand Openings in three of their branches. Grayling, Houghton Lake and Roscommon branches recently underwent major construction projects bringing a branded look and feel to the credit union. Members celebrated in each of the branches with food, games, door prizes and swag bags.
Go to main navigation