Intentional CU Leadership Takes Place This Week
Michigan credit union professionals will be developing important leadership skills when they head to Frankenmuth this week for the MCUL & Affiliates 2017 Intentional CU Leadership training.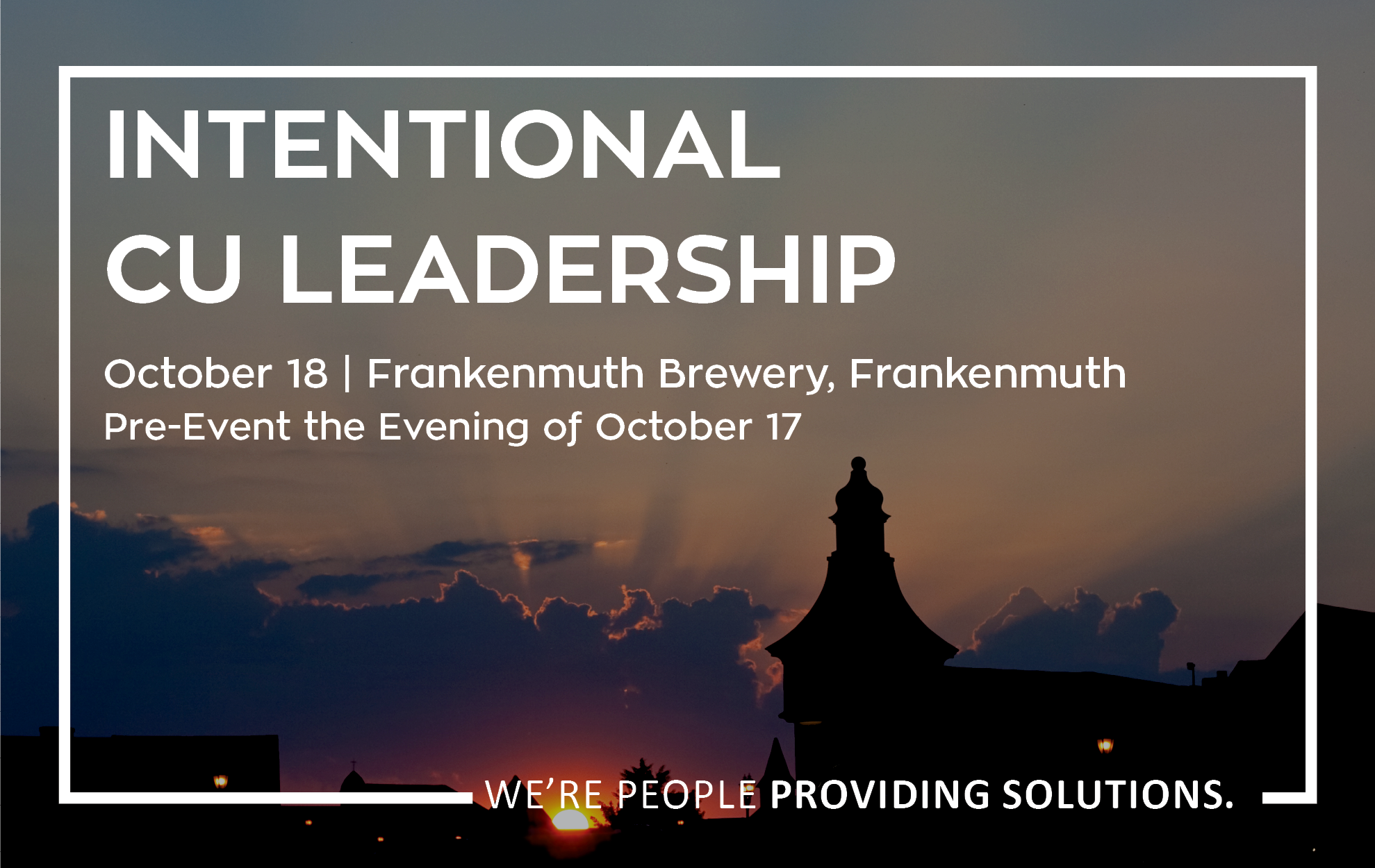 Attendees will arrive in time for dinner on Tuesday, Oct. 17 to meet other participants and enjoy an evening of facilitated networking activities at the Frankenmuth Brewery. Then it will be rise and shine the following day for a take-and-go breakfast for those interested in a morning walk with peers or for settling in to start the day in conversation with their new sphere of contacts.
The busy day is packed with activities. Attendees will hear from two featured speakers before choosing who to work with for the balance of the session. Frankenmuth Brewery is the state's oldest and will provide an "out of the box, out of the office" setting for developing Michigan credit unions professionals into Intentional CU Leaders. Registration is $399 per person. Last minute decision makers should write to educate@mcul.org to register.
Go to main navigation