Zeal Credit Union Kicks Off Ninth Annual Backpack Drive
Zeal Credit Union is partnering with Pathways to Potential, a program of the Michigan Department of Health and Human Services (MDHHS), to collect new backpacks and new school supplies for needy students in Michigan.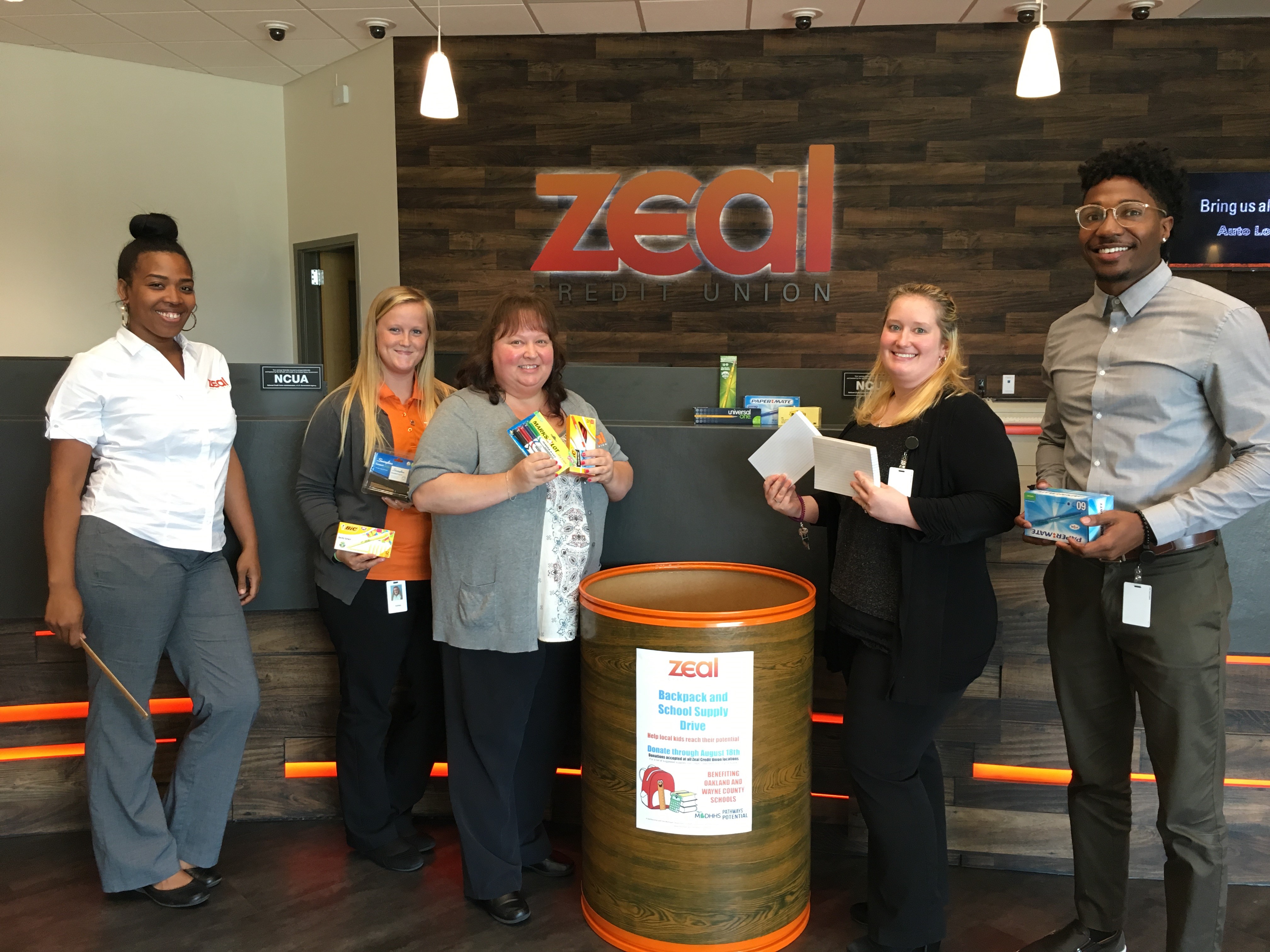 "This is our ninth year to hold a backpack drive that helps students be better prepared for the start of school," said Tiffany Sweet, youth and community development coordinator for Zeal Credit Union. "We want to help children by giving them the tools they need to be successful in school and to feel good about themselves."
In addition to new backpacks, everyone is welcome to donate new folders, notebooks, pens, scissors, pencils and other school supplies.
All of Zeal's 12 branch offices in metro Detroit will have collection boxes available through Aug. 18. For more details and location information, visit here.
All of the supplies will be distributed through Pathways to Potential, which removes barriers to success for students and families and delivers services where people need them by stationing MDHHS caseworkers called success coaches in schools.
Monetary donations are also welcome and can be made at Zeal branch locations.
"Community partners like Zeal Credit Union are invaluable to Pathways to Potential as we work to keep children in school," said MDHHS Director Nick Lyon. "It is difficult for students to succeed if they don't have proper school supplies, and our success coaches have seen that children are more likely to miss school if they don't have the proper supplies."
"The backpack drive is another of many ways in which Zeal demonstrates the credit union's values of character, empathy and passion for members and the community-at-large," Sweet said.
For more information about Pathways to Potential, visit michigan.gov/pathwaystopotential.
Go to main navigation