Marshall Community Credit Union Celebrates Money Smart Week 2017
Are you money smart? Fact is, we all could use a little help when it comes to managing our finances. Money doesn't come with instructions, and that's why banks, businesses, schools, libraries and lots of others are joining together to help support financial education during Money Smart Week–April 22 through 29.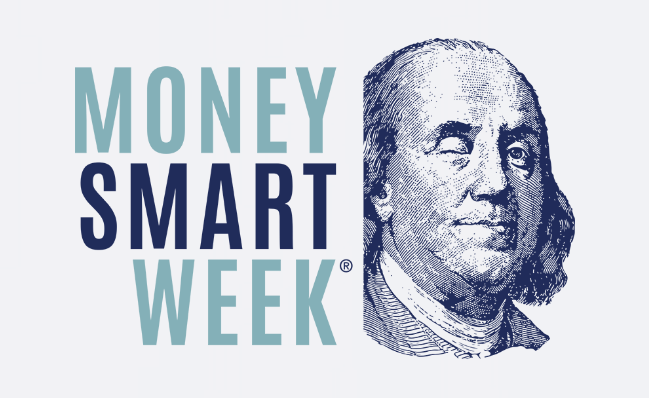 Hundreds of free classes will be offered throughout the country for all ages and walks of life during Money Smart Week. Learn about credit, the home-buying process, estate planning, how to avoid being a victim of identity theft and much more.
Marshall Community Credit Union (MCCU) is hosting a variety of kid's events during Money Smart Week:
Monday, April 24–Marshall District Library, 5:30 p.m.: kids in grades K–4 will hear a story, learn about saving, spending and sharing money, as well as make their own piggy bank!
Tuesday, April 25–Marshall District Library, 10:30 a.m.: preschool age kids and younger are invited to join MDL and MCCU for a reading of A Dollar for Penny by Julie Glass. Hear some fun songs about money and dig through a variety of sensory material in search of coins!
Thursday, April 27–Tekonsha Township Library, 6:00 p.m.: kids in grades K–4 will hear a story and create their own three-bank system!
In addition, MCCU is offering free shred days all week long! Have personal papers you need to get rid of? Stop by either MCCU location April 22–29 and put them in our locked document shred bins. We'll take care of the shredding for you. While you're there, sign up for a chance to win one of two 12-sheet crosscut paper shredders.
Money Smart Week is a public awareness campaign to promote financial education across all age groups. Launched in 2002 by the Federal Reserve Bank of Chicago, the program is now active in more than 45 states through national partnerships with the Certified Financial Planner Board of Standards, Consumer Financial Protection Bureau and United States Department of Agriculture Cooperative Extension and the American Library Association.
Go to main navigation