In Brief...
Nine Years and Counting: Cashback Rebate for OMNI CCU Members
For the ninth consecutive year, OMNI Community Credit Union is rewarding member loyalty with the annual Cashback Rebate.
OMNI CEO Ted Parsons said it's something the credit union looks forward to doing every year.
"We are ecstatic over being able to do this for nearly a decade," he added. "The unflagging support of our membership plays a significant part in our continuing success. Being able to thank members for helping us be viable and healthy by returning a portion of our earnings to them is reciprocity at its best. We had an amazing year in 2016 on many levels and we are very grateful for our members."
The credit union has added a little boost to the annual rebate program as well – the chance for members to double their earnings with a scratch off game piece, which is available in the branches.
"It's a bit of an exciting twist," Parsons noted. "We hope it adds an element of fun for the members."
Since the launch of the Cashback Rebate program in 2008, OMNI has returned more than $8 million to members and the community. The credit union announced the rebate award earlier this month.

OUR Credit Union Donates $10,000 in 2016
2016 was an energetic year for OUR Credit Union staff giving back to those in need. With an increased focus on volunteer time, staff banked nearly 600 hours with organizations like Gilda's Club and Gleaners Community Food Bank. Staff got involved with activities like packing fresh-frozen vegetables, collecting cleaning supplies and teaching fun, money-related crafts for kids.
Volunteering at Gleaners Community Food Bank left a strong impression on the credit union staff. Support Services Specialist, Jeni Music said, "Learning how much Gleaners does besides just collecting and distributing food was eye opening. I liked helping pack the frozen zucchini and learning how many people would be impacted as a result." Branch Supervisor Sarah English said, "Volunteering with my co-workers who I don't typically interact with on a regular basis was nice. It turned out to be a great team building day."
Fundraising was another big part of OUR Credit Union's outreach with their 4th annual golf outing, various bake sales, cook book sales and 5k events. They raised $10,000 in 2016 for the OUR Credit Union Charitable Foundation. The OUR Credit Union Charitable Foundation focused on four local charities for their fundraising efforts: Gilda's Club, Gleaners Community Food Bank, Children's Miracle Network and Leader Dogs for the Blind – admirable organizations in the communities surrounding the credit union's footprint.
Janice Quigg, senior marketing specialist, and care committee member, is excited to see the impact they will make in 2017. "This year the foundation's charities are Gleaners, Gilda's, Turning Point and Troy Coalition. We have already laid out plans to help these organizations. I like that our focus is centralized on the organizations in our footprint who need help raising awareness as well as funds."

Credit Union ONE Walks for Warmth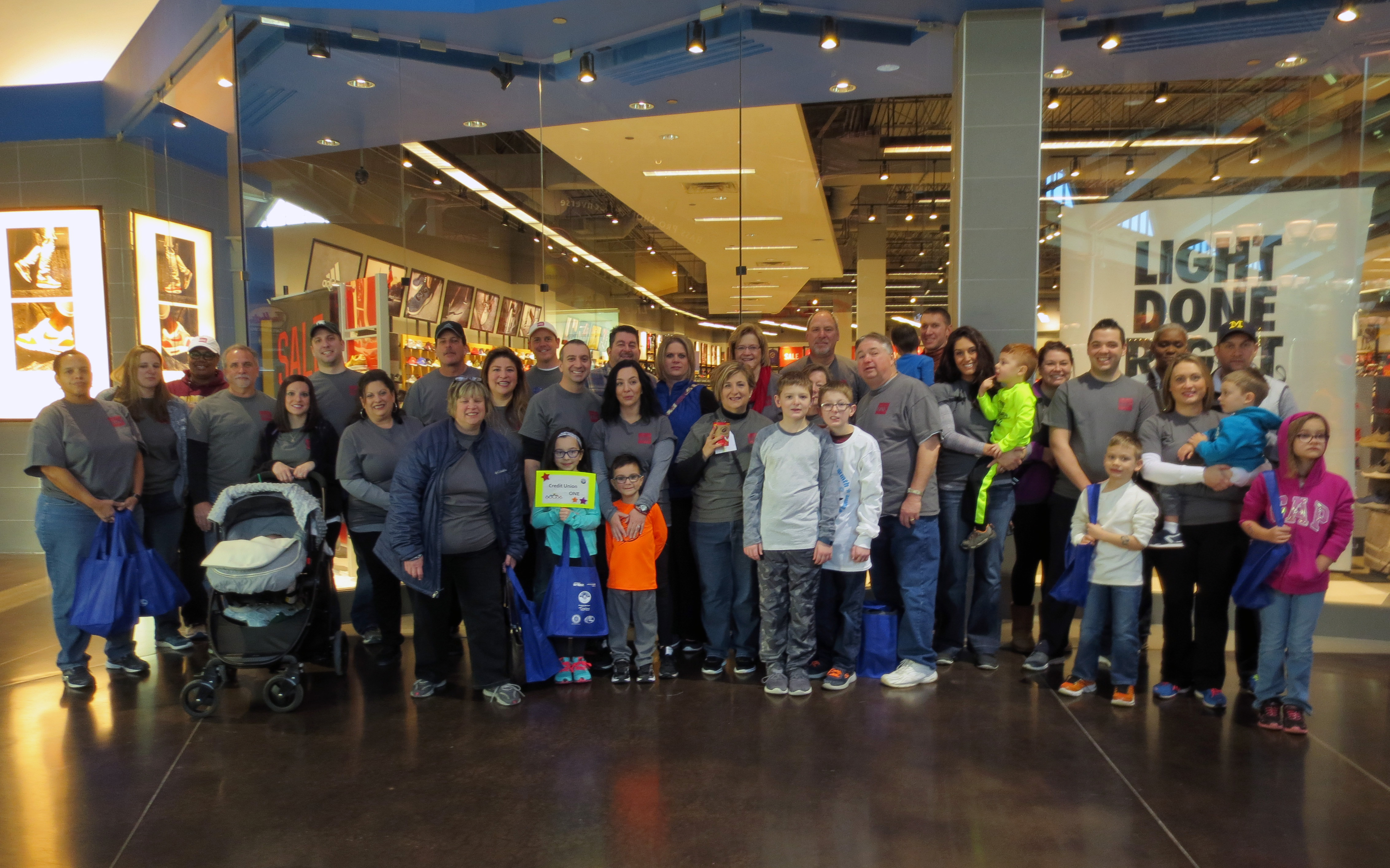 Credit Union ONE participated in the 27th annual Walk for Warmth benefiting the Oakland Livingston Human Services Agency (OLHSA), hosted at Great Lakes Crossing Outlet on Feb. 4.
The Walk for Warmth is an annual fundraising event to promote awareness and provide support to those facing heat related emergencies in Oakland and Livingston counties through the Emergency Utility Assistance Program.
Credit Union ONE was a sponsor for this years event, and had a team of 45 walkers made up of employees, their families and friends. This was the 10th year that the credit union had a team participate in the fundraising walk.
"Our Credit Union and Employees look forward to this fundraising event every year," said John Kozich, Credit Union ONE vice president of community relations. "It's a great way to help with a need within our community and we're very happy to help OLHSA make an impact."

Young Saver Wins a Samsung Tablet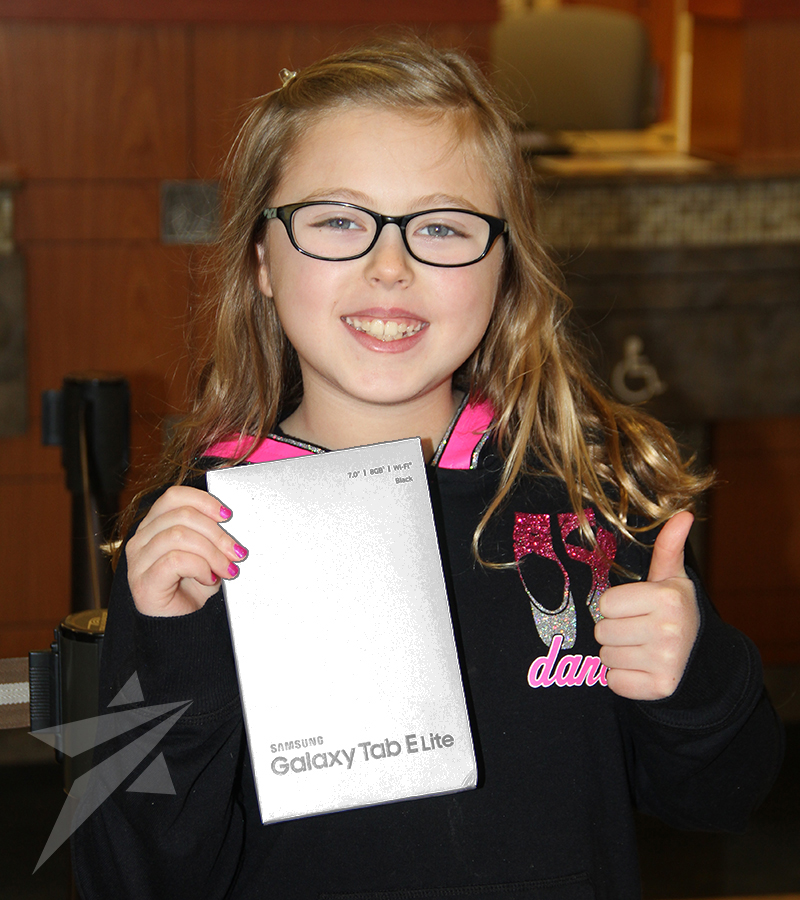 FreeStar Financial Credit Union awarded a Samsung tablet to Katelyn Badour, age 10, in a random drawing from 4,300 entries of those who contributed to an iSave CD in 2016.
The iSave CD program encourages youth up to 17 years of age to save regularly. With just $25 to start the CD, every time a member deposits $10 or more, he/she receives an entry into the drawing.

"The iSave CD is an excellent product that encourages and rewards our youth to save," said Drema Isaac, President/CEO. "Building a good saving habit will benefit our youth immensely as they become young adults. This product is utilized by many grandparents and parents who start CD's for their family members allowing the youth to watch their money grow over time."
Go to main navigation