Michigan Credit Union Foundation Grant Enhances High School Budgeting Simulation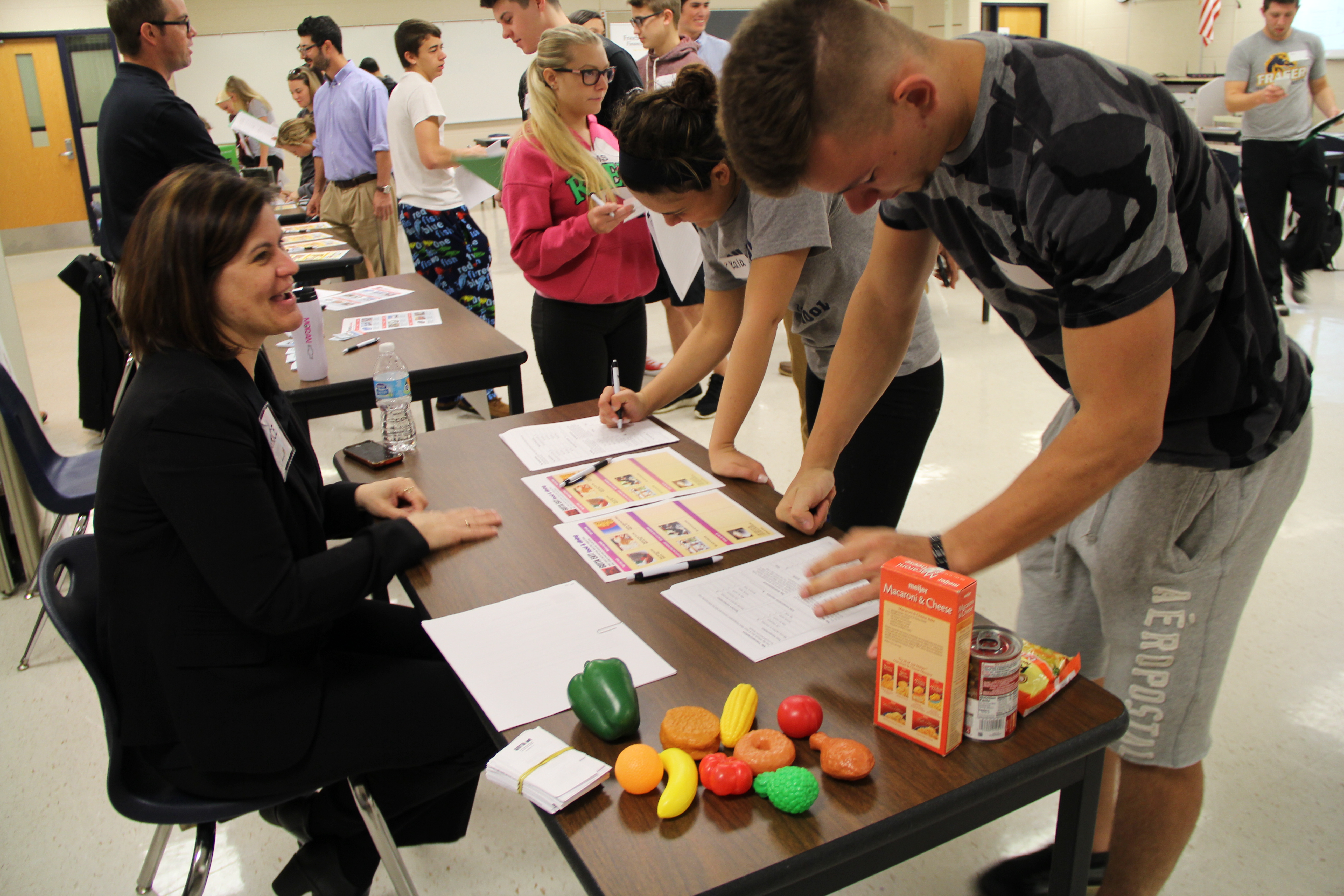 FreeStar Financial Credit Union in Clinton Township secured a $3,500 grant from the Michigan Credit Union Foundation (MCUF) to foster education in high school students about the importance of saving and establishing a budget. The MCUF works cooperatively with donations to help credit unions thrive and serve Michigan communities through financial education, community reinvestment and professional development support.
Equipped with the Mad City Money program from the Credit Union National Association (CUNA), FreeStar Financial staff members visit high schools to conduct a 90-minute budgeting simulation. Students are given a new identity complete with occupation, salary, spouse, student loan debt, credit card debt, and medical insurance payments. Teens get an instant family and then move about 10 stations to purchase housing, transportation, food, clothing, household necessities, day care, and other needs.
Students practice budgeting as an adult with realistic circumstances, identify and experience the consequences of poor decisions, develop good judgment regarding spending and making a budget, and understand that budgeting is a necessary step in good money management.
The grant funds will be used to purchase props for merchant stations and also award students with a $25 iSave Certificate of Deposit when they open a savings and checking account at the credit union.
"I am proud that FreeStar Financial Credit Union provides a program that is entertaining as well as beneficial for young students," said Drema Isaac, President and CEO. "Mad City Money provides realistic examples of the decisions students make and the consequences of those decisions. Developing saving and budgeting skills early in life will provide an excellent foundation for their financial success."
The FreeStar Financial program is scheduled to visit the following schools in November:
Nov. 10, 7:30 a.m., Fraser High School, 34270 Garfield Rd, Fraser

Nov. 18, 7:11 a.m., L'Anse Creuse High School, 38495 L'Anse Creuse Rd, Harrison Township

Nov. 29, 7:30 a.m., Mott High School, 3131 E. 12 Mile Road, Warren
For more information, contact Paula Rose, vice president of marketing
via email
or at (586) 466-7806. Learn more about MCUF at
www.mcuf.mcul.org.
Go to main navigation