Check MCUL Endorsed Candidates Before Heading to Polls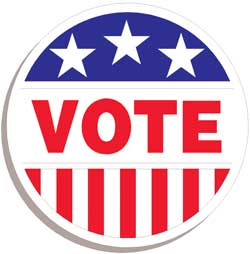 Tuesday marks the end of an unprecedented election cycle. In order to ensure that you make the most educated decision possible, you have the opportunity to review your ballot before you head to the polls. If you would like to view your sample ballot all you need to do is visit the Secretary of State's website.
In addition to electing a new President, all of Michigan's 14 Congressional seats and 110 State House seats are up for election. The Michigan Credit Union League (MCUL) staff has consistently met with caucus and state political party leaders to keep apprised of ever-changing polling and data in several key races at both the state and federal level.
As you make your Election Day decisions please consider visiting the MCUL's election webpage to see the endorsed candidates for both congressional and state House races. This list identifies candidates for office who have demonstrated support for credit union issues. Please remember to get out and vote!
Go to main navigation