Seats are Filling for MLO NMLS-Approved Training in Michigan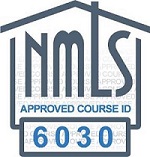 Michigan credit unions requested that CUNA bring their eight-hour Mortgage Loan Originator training course to Michigan, and the training is proving to be popular.
Taking place Oct. 18 at Michigan First Credit Union in Lathrup Village, the course is approved by the Nationwide Multistate Licensing System.
The rules issued by the CFPB pursuant to Dodd-Frank amended Regulation Z require that a loan originator receive periodic training. CUNA's course covers Federal and State law requirements that relate to the individual loan originator's origination activities.

Seating is limited due to space and those interested are encouraged to sign up soon. Registration is $299 per person for CUNA-affiliated members.
Go to main navigation