Filene Welcomes 16 Credit Union Executives to i3 Innovation Program
Sixteen credit union executives have been accepted to Filene i3, a program with a legacy of fostering the development of new ideas and innovations for credit unions. Each i3 member serves a two-year term that kicks off at Filene's big.bright.minds event this October at the University of Wisconsin-Madison.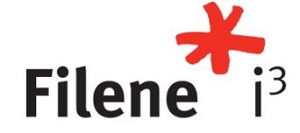 Boasting over 200 innovative concepts in its first decade, Filene i3 has helped save consumers millions of dollars, brought new efficiency to credit unions and even changed a few laws. Under the guidance of Andrew Downin, new i3ers will experience a greater emphasis on prototype testing and implementation following concept innovation.
"Constant innovation is critical for credit unions to meet the needs of today's consumers," said Andrew Downin, managing director of innovation for Filene. "Testing prototypes for desirability and scalability are equally critical steps in the innovation process. Added rigor around our new build cycle to allow further prototype testing will help ensure new innovations can be successfully implemented to solve the problems they were designed to address."
Historically, Filene accepts less than 20 percent of the applicants into the program. Filene i3 members commit to ideating, building, and testing several innovation concepts, piloting two ideas in their credit unions, attending two national meetings per year, and participating in regular group work.
Expect big things from the newest Filene i3 members:
Michael Atkinson - G&F Financial Group, Vice President Wealth Management
Amanda Basel - Christian Financial Credit Union, Deposit Operations Manager
Nicole Bowen - Fairfax County Federal Credit Union, Vice President - Information Technology, Compliance, and Facilities
David Cic - Westerra Credit Union, VP ERM & Compliance
Lauren Culp - True North Federal Credit Union, Business Lending Associate
Chris Cummins - Redwood Credit Union, Remote Delivery Manager
Jeremy Daggs- Red Crown Federal Credit Union, VP of Marketing
Tiffany Halfon - Smart Financial Credit Union, Director of Foundations
Justin Kautz – PSCU, VP of Accounting and Finance
Tara McQuillen - Discovery Federal Credit Union, Director of Marketing
Michael Mikkelson - Educators Credit Union, Chief Information Officer
Josh Sidell - Verity Credit Union, Sales Manager
Gabe Ulloa - Kern Federal Credit Union, Marketing Specialist
Melissa Vigil - Northwest Community Credit Union, Chief Administrative Officer
Kelly Wagner-Grull - Credit Union of Colorado, Director of Operations
Polina Yakusheva - Fitzsimons Federal Credit Union, VP Marketing & Business Development
"When we focus on the daily grind, it can be easy to lose sight of the importance of the credit union movement" said Jason Dietz, current i3 innovator and VP SFR/Foundation for Smart Financial Credit Union. "Working with the talented and passionate people involved with i3 has re-energized me to continue my journey of being a champion for credit unions. Filene i3 is important to the credit union movement and I look forward to what the future classes create!"
For more information on Filene i3, watch this short video and be sure to visit filene.org/i3 to view concepts and current and past i3 members.
Go to main navigation