Intentional CU Leadership Speaker Arnold Blogs on Levels of Leaders
Leaders can be found in all levels of a credit union, including mid-level staffers and even future stars without the word "manager" or "supervisor" in their titles.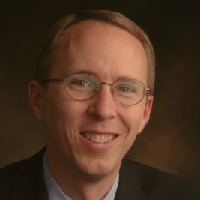 In a recent blog, "Rise With Leadership by Lowering Leadership," branding, training and strategic marketing expert Mark Arnold covers the importance of leadership beyond just the top level.
Arnold will be one of three presenters at the MCUL & Affiliates Intentional CU Leadership training being held at the Downtown Market in Grand Rapids this fall. The event is targeted to reach determined credit union employees, and those who want to improve themselves, to develop leaders who are admired by those they work for, work with and work to inspire. It is ideal for all executives, managers, supervisors, operational staff and up-and-coming staffers.
The three industry consultants will each deliver a quick presentation in the morning and then attendees will choose from the following topics to follow for the rest of the day:
Five Habits of the Most Productive Leaders
Change Agent Leadership
Transformational Leadership: Morphing Into a Mentor
The event is designed to provide career development and to help attendees build a leadership style. The experience offers a variety of flexibility from staying at one of any area hotels, attending an optional Personal Enhancement Opener, customizing the learning experience by mapping out an individual development plan and even choosing what to eat with vouchers provided for market hall vendors.
Register today for Intentional CU Leadership, taking place Sept. 28, with an optional pre-event activity the evening of Sept. 27. Registration is $399 per person.
Go to main navigation