MCUL Joins Data Breach Lawsuit Against Wendy's

The Michigan Credit Union League, on behalf of Michigan credit unions, joined the class action lawsuit against the Wendy's restaurant chain after the recent data breach that impacted more than 100 locations across Michigan.
The lawsuit alleges the breach, which started in October of 2015, was due to Wendy's poor data security measures, failure to discover and contain the breach and for neglecting to notify financial institutions of the compromise.
The legal action is intended to recoup the costs to credit unions, which includes reissuing new cards and refunding members' lost money.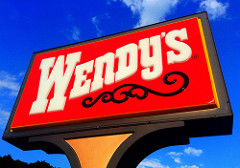 MCUL EVP/COO Ken Ross re-emphasized a call for changes in federal law to hold retailers accountable to security standards like financial institutions are required to follow that are designed to protect member data.
"Until retailers are forced to invest in robust data security measures, credit unions will continue to pay the price for retailer data breaches," MCUL EVP/COO Ken Ross said. "Adding our name to this class action is one way we are going to bat for Michigan credit unions until a legislative solution is achieved."
Other plaintiffs listed in the class action include the Credit Union National Association (CUNA), the Ohio, Georgia and Indiana state credit union leagues and numerous credit unions.
The Wendy's data theft is the latest in a string of compromises for which member-owned credit unions have incurred the costs. The Target and Home Depot breaches in 2013 and 2014 respectively, cost credit unions nationwide an estimated $90 million combined, according to CUNA. In Michigan, credit unions paid out an estimated $4.4 million as a result of the same breaches.
MCUL was also a plaintiff in the class action suit against Home Depot for its breach.
Wendy's has released a searchable list of every restaurant potentially affected by the recent data breach. To search for the exact locations, you can find the database here.
Go to main navigation