Millennial Road Maps to Building Strategy Revealed at Workshops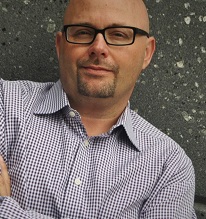 The Getting Younger: Attract, Serve and Retain Millennial Members! workshop will be held Tuesday, July 19 at 'GO! Where Meetings Matter' in Ann Arbor and Thursday, July 21 at the 'Think Space' in Lansing. The sessions will be facilitated by experienced industry expert Jim Kasch, who had five years of first-hand successes leading Darden Employees FCU's Millennial strategy.
Kasch will explain that once Millennials have identified "a need" they have to fulfill, they follow a road map in their decision making process by seeking advice, doing research, making inquiries and judging responses. So when choosing a financial services provider, Millennials have already made an investment by the time they open an account and will continue to follow that road map when judging the performance. If they are satisfied and become loyal members, they will become promoters and share their experiences.
During the workshops being offered by MCUL & Affiliates and Canidae Consulting, attendees will spend the day working on individual Millennial strategies for their credit unions, based on data specific to their organizations. Those registered by June 27 will receive a complimentary member engagement survey tool (a $5,000 value) that will be useful for attendees to analyze during the session.

The event offers valuable takeaways and provides an opportunity to develop a Millennial strategy specific to an individual credit union. Registration is $599 for the first registrant; two or more attendees are $450 each.
Go to main navigation