Don't Let Your Board Get Bored, Challenge Them to Think Big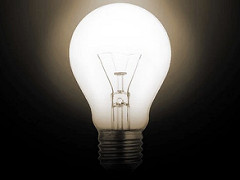 In the aftermath of the Great Recession, many boards went into survival mode to keep our credit unions safe during turbulent times. Now is the time to break out of the conservative mindset that helped us weather the storm and start thinking about the future. It's time to make big plans.
The recession is over and the competition is not going to wait around. Whether you're after loan growth, increasing products per member or capturing the youth market, your board of directors needs to be future-focused and poised to make decisions that will make your credit union successful now and for years to come.
If your board needs help getting in the right frame of mind, call our training and education consultants to assist with topics such as:
Financial Literacy
CAMELS Ratings
Setting Vision & Goals
Macro Management
CU Philosophy In Today's Market
Fortune 500 Ideas In Credit Unions
Contact Jamie for a no-cost assessment of board's needs at (734)793-3488 or via email.
Go to main navigation