Michigan Congressional Representatives Sign-On to Boost MBL Cap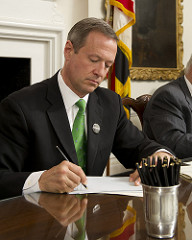 Congress could soon raise the cap for credit union member business lending, thanks to regulatory relief bills supported by members of Michigan's Congressional delegation.
Credit unions have been making member business loans since the 1900s. Congress limits most credit unions to putting no more than 12.25% of their assets toward small business loans, but with the support of Michigan representatives, new legislation would raise the cap on credit union business lending to 27.5% of assets.
As the House Financial Services Committee considered issues surrounding small businesses and job growth, CUNA encouraged it to support two pieces of legislation: the Credit Union Small Business Job Creation Act (H.R. 1188) and the Credit Union Residential Loan Parity Act (H.R. 1422).
Rep. Maxine Waters (D-Calif) recently joined Reps. Fred Upton and Bill Huizenga of Michigan in signing on to these two regulatory relief bills that will help credit unions lend additional capital to businesses. Rep. Candice Miller and Sen. Carl Levin signed on last year.
"Credit unions play a crucial role in providing access to credit and capital for businesses across the country," Waters said. "Today, I'm proud to join with Representative Ed Royce and my colleagues on both sides of the aisle to support bipartisan legislation that responsibly expands credit unions' ability to lend and, in the process, help businesses succeed."
Go to main navigation