Chairman Metsger Announces Review of Exam Cycle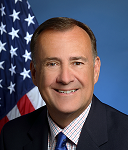 NCUA Chairman Rick Metsger announced the first steps toward an extended exam cycle for well-run, financially sound federally insured credits unions with over $250 million in assets.
The agency is initiating a review of the examination process, beginning with the removal of the requirement for all federally insured credit unions to be examined each calendar year.
According to Metsger, the prescriptive requirement creates a logjam of exams at the end of each year that is neither effective nor efficient. The goal is to implement the change within the next two months. Another welcome change is the proposed use of enhanced technology to allow NCUA examiners to collect more data without having to make onsite visits, which will benefit both credit unions and their examiners.
Go to main navigation