Keynotes and Agenda Draw Crowds to Lending & Marketing Event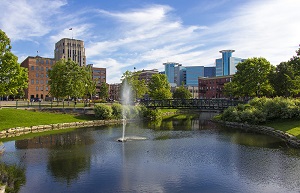 Michigan credit union lending and marketing professionals are ramping up to attend the MCUL & Affiliates 2016 Lending and Marketing Conference, Feb. 9 & 10 at the Radisson Plaza Hotel in downtown Kalamazoo. The event features dozens of sessions and speakers, including four keynote presentations.
Lending experts will be greeted on day-one by industry consultant John Baptista who will discuss "There is No Failure in Confidence" and how a knowledgeable, friendly, service-driven lending team with plenty of confidence is critical to operations. He will share five reasons why employee behavior may not be what is desirable, and explain what can be done through motivation to build confidence--and the lending portfolio.
The lending keynote for day-two of the event features lending consultant Don Arkell speaking on "Consultative Lending" and the keys to a successful loan interview, as well as how to create a sustainable sales culture.
Michigan credit union marketing gurus will be energized by the first day keynote on "Harnessing the Power of Viral Marketing" and how messaging can be shared and channeled in an entirely different, yet affordable and targeted manner. This session and a breakout on viral marketing will be led by Rob Bliss, well-known for a viral lip-dub video campaign he was involved with for the City of Grand Rapids.
Also slated on the agenda is a day-two marketing keynote on "The Preposterous Question: Is it Possible to Drive $100M in New Loans for a $248M Credit Union? Yes!" Bruce Clapp, president of MarketMatch will share methods any credit union can employ to generate such proportionate results.
Attendees are encouraged to act fast to register and book hotel rooms. The Lending and Marketing Conference takes place prior to the Compliance Conference at the same venue.
Go to main navigation