Michigan CUs Celebrate International Credit Union Day
Credit unions across Michigan celebrated International Credit Union Day on Oct. 15 by offering treats and prizes to their members and celebrating the credit union tradition of "people helping people" -- which also happened to be the official theme of this year's event. ICU Day was celebrated in several countries around the globe. Here are just a few snapshots of how CUs in Michigan made the day a special one.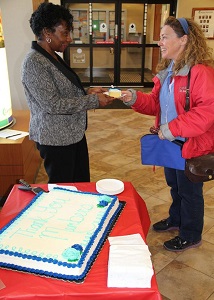 Central Macomb CU offered members cake and other treats to celebrate International CU Day.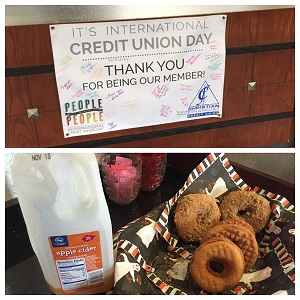 Christian Financial CU gave away donuts and cider to members to mark ICU Day.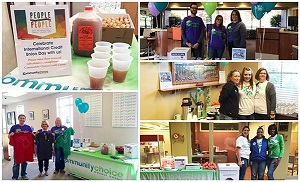 Community CHoice CU had a variety of ways to celebrate, including balloons, giveaways, donuts and cider, and more.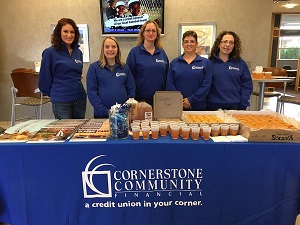 Donuts and cider were also a popular giveaway at Cornerstone Community Financial CU.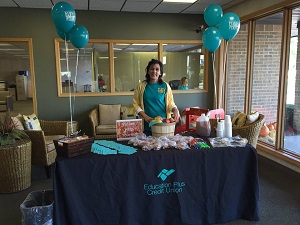 Staff at Education Plus CU's Monroe, Mich. branch also got in on the fun with a table full of goodies for members.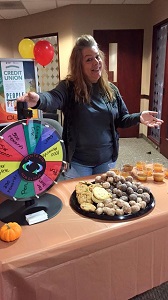 OUR Credit Union had a table of treats and prizes to celebrate the occasion.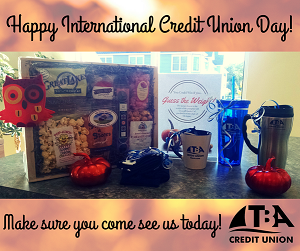 TBA credit unon celebrated International Credit Union Day by giving away a variety of prizes to members who visited the CU's branches.
Kellogg Community FCU board member Dan and employee Debra were on hand to offer members cookies, donut holes and cider. The credit union also gave away pens, calendars, clips and chapstick, and held a raffle drawing for a pair of Kindle Fire 8s.
Go to main navigation