Michigan CUs Celebrate CU Lunch Local
On October 13, credit unions across Michigan celebrated the fourth year of CU Lunch Local, an annual event that allows credit unions to showcase their committment to their communities by patronizing local businesses. Here's a glimpse of how a few Michigan CUs marked the occasion.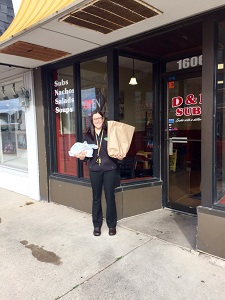 Shannon Viau from Northern United FCU celebrated CU Lunch Local by bringing back lunch for the office from D&M Subs in Escanaba.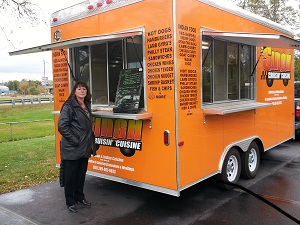 Fran Godfrey, CEO at Battle Creek's United Educational CU, marked CU Lunch Local by joining her staff in supporting a local food truck.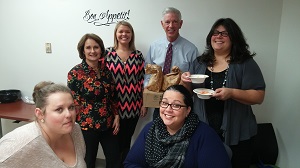 Staffers at Novi's Community Alliance Credit Union enjoyed Mexican food from El Patio in honor of CU Lunch Local.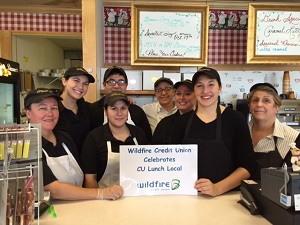 Wildfire CU got in on the action with the Pâtisserie, a popular Saginaw-based bakery.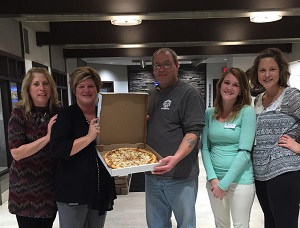 Pizza was served at Northland Area FCU's Gaylord branch.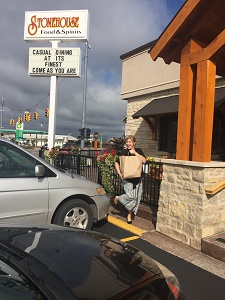 Peninsula FCU in Escanaba enjoyed CU Lunch Local from Stonehouse Food & Spirits, as well as morning joe from Express Coffee.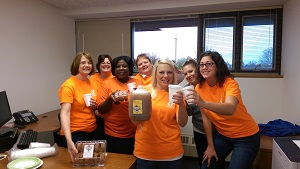 Staffers at Catholic Federal FCU had their CU Lunch Local brought in from Bayne's Apple Valley Farm in Saginaw.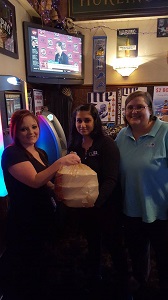 OUR Credit Union's Bellaire branch enjoyed carryout from Vivio's in Warren as part of its CU Lunch Local celebrations.
Go to main navigation