2017 CUNA GAC: Day Three; Visits with Senators Stabenow & Peters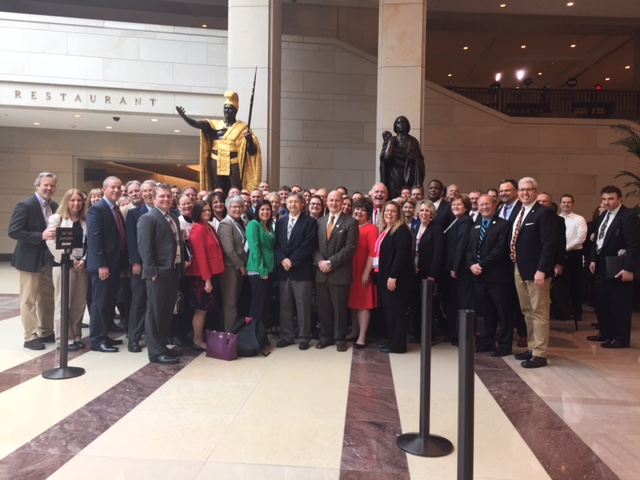 Day three of the CUNA GAC for MCUL is an important day as we have a chance to meet with two of our state's leaders, Senator Debbie Stabenow and Senator Gary Peters.
All 127 credit union leaders representing Michigan got to meet with both of Michigan's U.S. Senators in the Capitol Visitor Center, today. We presented a unified front to talk about the importance of the credit union difference.
The following is a list of specific issues important to credit unions that we were able to discuss:
Data Breach
Common Sense Regulatory Relief
Modernization of the Federal Credit Union Act
Credit Union Not-for-Profit Tax Status
Go to main navigation