Compliance Conference |
Outstanding Speakers
February 11 & 12, 2016 | Radisson Plaza Hotel, Kalamazoo

Featuring This Great Line-Up!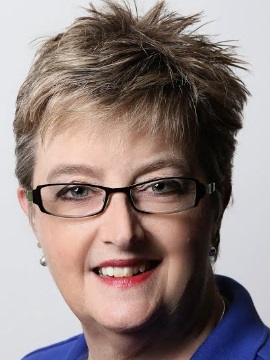 Barb Boyd
Barb is the compliance content manager for CU Solutions Group and focuses on bringing compliance information to the credit union community nationwide. A Lansing native, Barb brings 30+ years in the financial services industry in the areas of retail banking, policies and procedures, deposit operations, training and compliance. She holds a bachelor's of arts degree in English from Albion College.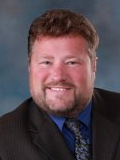 John Kolhoff
John is the deputy commissioner of the credit union division for the Michigan Department of Insurance and Financial Services and has been with the organization since 1994. He has held various positions gaining extensive experience in depository institution analysis and information technology, as well as the risk-based examination process.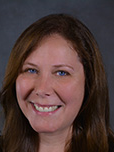 Mary Ann Koelzer
Mary Ann is the technology product manager at CU Solutions Group and works with several hundred credit union clients throughout the country. In addition to providing client support, she assists with product development with an emphasis on improving the user experience. She has over 16 years working in the credit union industry. Mary Ann received her bachelor's degree in accounting from Michigan State University.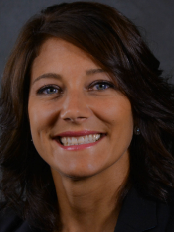 Glory LeDu
Glory is the manager of league system relations for CU Solutions Group. Her primary objective is to strengthen compliance products and services offered to the credit union community by CU Solutions Group and League InfoSight. Glory has over 10 years of experience in the financial industry including credit union compliance. She received a bachelor's of science degree from Northern Michigan University and a master's of science from Pace University.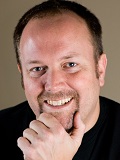 Tom Schauer
Tom was the founder of TrustCC to serve the IT security regulations of credit unions, and in 2015 he and his team joined forces with CliftonLarsonAllen where he plays a key leadership role. He previously led Deloitte's IT audit and security assessment team that performed technology audits for many Fortune 500 organizations. Tom is the only consultant in the nation to be contracted by both federal and state regulatory agencies to perform IT exams for credit unions.
Larry Schoeberl
Larry is a supervisory examiner with the National Credit Union Administration. He possesses 20 years of experience in the credit union industry including positions with the NCUA both as a principal examiner and supervision analyst. He also has also worked in senior management positions in credit unions. He is based in Clarkston, MI.

Patrick Sickles
Patrick is an attorney with a background in technological services industry, helping companies manage their compliance requirements. At CU*Answers he assists credit union clients in managing their risk requirements with a minimum of cost. He is a licensed certification information systems auditor (CISA) and is certified in risk and information systems control (CRISC). His specialty is the design of compliance models which meet legal standards at the lowest possible cost.

Amy Smith
Amy is vice president, executive director of The Clearing House Payments Authority, and possesses more than 27 years banking experience. Her previous experience includes electronic product management at Comerica Bank, treasury sales with Continental Bank and marketing and consulting for Arthur Anderson & Co. She is an accredited ACH professional and a certified association executive.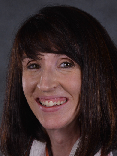 Sarah Stevenson
Sarah is a legislative and regulatory affairs specialist for the Michigan Credit Union League & Affiliates. She has worked in the credit union industry for over eight years, with six years in the compliance sector. She is a CUNA certified credit union compliance expert and holds a bachelor's of fine arts degree from Adrian College and a master's of arts in organizational management from Spring Arbor University.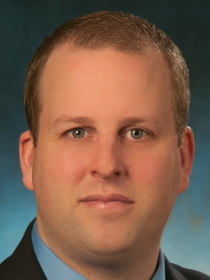 Steven Van Beek
Steve Van Beek is an attorney at Howard & Howard Attorneys PLLC where he concentrates his practice in the area of financial regulations. He has intimate knowledge of the operational issues facing financial institutions and the best practices they can follow to reduce compliance, strategic and reputation risks. Prior to joining Howard & Howard, he served as the Vice President of Regulatory Compliance and Senior Federal Counsel at the National Association of Federal Credit Unions.

Brian W. Vitale
Brian is the president of Compliance Advisory Services, LLC, a wholly owned CUSO of Notre Dame Federal Credit Union where he is the chief risk and compliance officer. He holds a political science degree from North Central College and a master's of business adminstration from the University of Notre Dame. He worked for the National Security Division of the Federal Bureau of Investigation where he specialized in Counterterrorism and Foreign Counterintelligence. He has over twenty years of banking, finance and investigative experience.
Go to main navigation