Lending and Marketing Conference | Outstanding Speakers
February 9 & 10, 2016 | Radisson, Kalamazoo
Contact us at educate@mcul.org or call (800) 262-6285, ext. 225 to register!
Featuring This Great Line-up...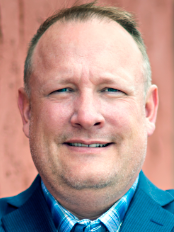 Don Arkell
Don is a consultant with CULendingAdvice. He started his career in the credit union industry working as a frontline lender and eventually became the founder of the CUSO, Members Auto Brokerage Service, Inc. He has established a vibrant sales culture and transformed a credit union's retail delivery to offering 100% of consumer loans and member service through remote channels.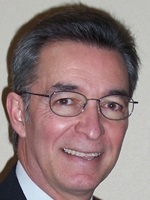 John Baptista
John's experience combines over 35 years in the financial industry, including 30 years in management and over three decades as a trainer and consultant. His lifetime of customer relations and 'real world' experiences provide a new learning dimension to each of his training programs. His down to earth training style provides a refreshing and engaging experience with a practical approach to teaching.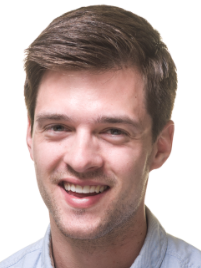 Rob Bliss
In the past three years, Rob has created viral videos that have totaled more than 100 million YouTube views, all of which were organic, i.e not purchased. This number does not include media broadcasts, which would easily double the view count. Last year, he was a part of YouTube's "Top 10 Trending Videos of 2014" list. Prior to that, he organized free community events with attendance totaling 100,000 without spending a cent on advertising.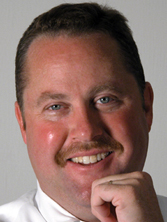 Bruce Clapp
Bruce is the president of MarketMatch, a full-service credit union marketing consulting firm providing expertise, perspective, ideas and strategic marketing with an ROI guarantee. Known for his "high voltage", Bruce is THE vision and energy that drives everything at MarketMatch. He possesses over 25 years of marketing expertise in various executive bank marketing leadership positions.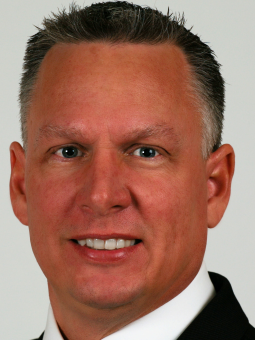 Michael Cochrum
Michael is the executive lending advisor at CU Direct, a credit union owned company founded in 1994. He has made a career in consumer finance that spans almost three decades. Michael has worked for several banks and credit unions and has an extensive and broad lending background in underwriting, collections, asset recovery and program management. He is a sought after speaker and writer on the subject of loan portfolio risk management.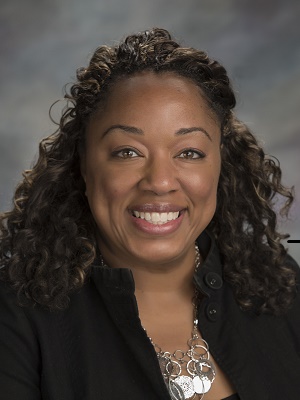 Jeanette Driver
Jeanette is the community relations and business development manager at Michigan Schools and Government Credit Union, and manages community and member education initiatives. She is a board member of Macomb Literacy Partners and a volunteer ambassador for the Detroit Convention and Visitors Bureau. Her bachelor's of science is from the University of Michigan-Ann Arbor and master's from Central Michigan University.

Drew Egan
Drew is president/COO of CU Solutions Group, a credit union CUSO which serves 3,600 credit unions and their 80 million members in 48 states. Drew also serves on the executive management team of the MCUL & Affiliates and previously served as executive vice president/COO of the Utah League of Credit Unions. Drew holds an master's of business administration from the University of Phoenix and a bachelor's of arts in finance from the University of Utah.

Robert Fleischmann
Robert is the director of strategic partnerships for the Financial Institutions Group of RapidAdvance. He previously held business development and credit positions with financial institutions including Wells Fargo. A CEO/entrepreneur for 11 years, Robert is familiar with the critical role that access to capital plays in the success of a small business owner. He is also an adjunct professor of management at the University of Maryland.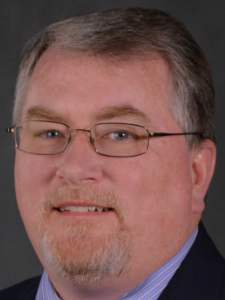 Jim Francis
Jim is the CEO of Jackson Community Federal Credit Union. He attended Central Michigan University and doubled majored in broadcasting and cinematic arts and interpersonal and public communications. He has held jobs in many fields including running senior centers, advertising agencies, printing companies and working in television and radio. Jim is also the president of the board of directors for the Jackson County Rose Festival.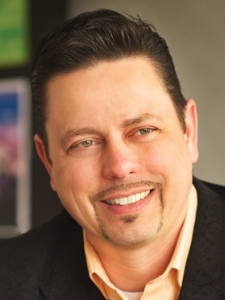 Scott Frank
Scott is a digital media planning director at Duffey Petrosky/FocusIQ. He is a seasoned media planning professional who is an expert in the area of digital media. Scott has developed breakthrough techniques using digital media for leading clients including Blue Cross Blue Shield of Michigan, Chevrolet, Visteon, DuPont, Covisint, Delphi, Kroger and ALDI.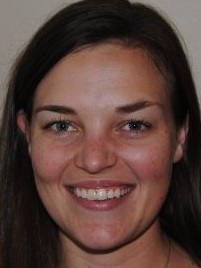 Jillian Gajtka
Jillian is a manager of strategic partnerships for Credit Union Student Choice, focusing on credit unions in the Midwest. After spending almost six years at a credit union in Grand Rapids, Mich., Jillian joined the Student Choice team, assisting young adults and their families in making college affordable. She has a bachelor's degree in marketing from Marshall University in West Virginia.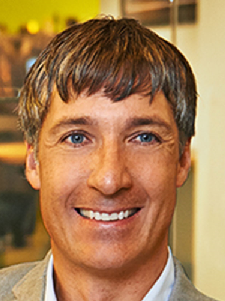 Peter Galio
Peter is a social marketing director at Embark Digital/FocusIQ and an expert in digital and social marketing. He leads a team of strategists and account managers at Embark Digital/FocusIQ. Over the past 15+ years, he has helped clients create compelling digital experiences that strengthen customer relationships. His experience ranges across a variety of industries including consumer electronics and technology, automotive and financial services.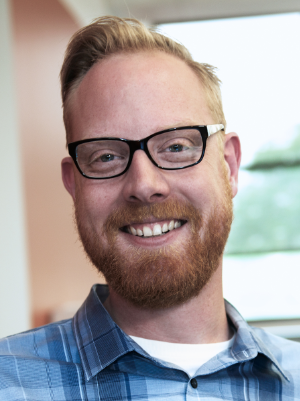 Paul Gazda
Paul is a media director at Duffey Petrosky/FocusIQ and a leading authority on search media, having managed some of the industries largest campaigns. At Duffey Petrosky, he leads a team who manages millions of dollars of search expenditures each year. Paul has experience working with clients that include Ford, GM, Chevrolet, Cadillac, Hilton Hotels, Walmart, P&G and Bank of America.
Matthew Haydon
Matthew is the regional director for Michigan and Ohio at CU Direct, a multi-credit union owned lending technology CUSO that works with 1,100 credit unions and 12,000 dealerships throughout the US and Canada. He earned a bachelor's of arts from Saginaw Valley State University. Matthew spent five years in various collections, finance, operations, sales and dealer relationship roles at Chrysler Financial before joining CU Direct in 2010.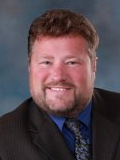 John Kolhoff
John is the deputy commissioner of the credit union division for the Michigan Department of Insurance and Financial Services and has been with the organization since 1994. He has held various positions gaining extensive experience in depository institution analysis and information technology, as well as the risk-based examination process.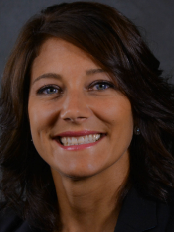 Glory LeDu
Glory is the manager of league system relations for CU Solutions Group. Her primary objective is to strengthen compliance products and services offered to the credit union community by CU Solutions Group and League InfoSight. Glory has over 10 years of experience in the financial industry including credit union compliance. She received a bachelor's of science degree from Northern Michigan University and a master's of science from Pace University.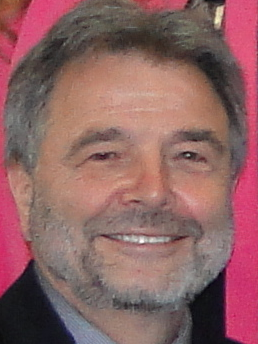 Mark Lynch
Mark is a senior program manager for the National Credit Union Foundation. He has been a credit union member for 39 years and a board director for 22 years. Mark moved to the US eleven years ago from Australia and established himself as a credit union consultant specializing in program and product development, project management, strategic planning, housing and financial counseling and board governance.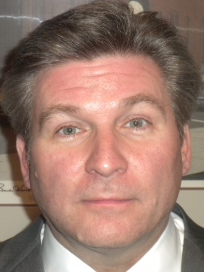 Dan Mahalak
Dan is the president and managing partner of Cindrich, Mahalak & Co., P.C., a CPA firm specializing in the credit union industry. He joined the firm in 1980 upon graduating from Eastern Michigan University and became a partner in 1988. He is a certified public accountant and a member of both the American Institute of Certified Public Accountants and the Michigan Association of Certified Public Accountants.

Jeff Muglia
Jeff Muglia is a national account manager at Sprint and has worked in the telecommunications industry for over 30 years. He speaks nationally on topics related to increasing profitability and reducing expenses. Jeff manages the largest single account at Sprint, CU Solutions Group, and focuses on bringing significant value to credit union leagues, credit unions, business and individual credit union members.

Nick Olexa
Nick is the manager of digital media at CU Solutions Group's marketing solutions multi-media group, where he oversees managing CUBE TV and CUBE TV Studios (production services). Nick holds over ten years experience in media production and strategy with an emphasis on digital product development. He received his bachelor's of science in film, video and media studios from Western Michigan University.

Niki Perkins
Niki is the director of career services and adjunct faculty for Baker College. She has been with Baker since 2003. She has a bachelor's of fine arts degree from Michigan State University and a master's of business adminstration in leadership studies from Baker Center for graduate studies. Niki and her team teach students and alumni how to navigate and utilize social media, especially LinkedIn to achieve their career goals.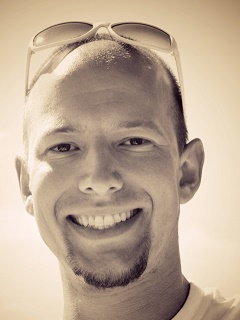 Benjamin Puffer
Ben is a senior trainer for Advia Credit Union, an active consultant in human resources, and brings over five years of experience providing innovative people solutions for credit unions. He holds a bachelor's of business administration in human resources management from Western Michigan University and certifications from the Human Resources Certification Institute and the Society for Human Resources Management. He also really likes ice cream.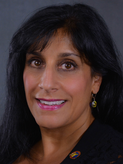 Lisa Rizk
Lisa is the senior vice president of membership enhancements and national sales with CU Solutions Group. She works closely with CU Solutions Group's business partners to ensure the brand is upheld in the marketplace on a local, regional and national level. She has a master's degree in business administration from Davenport University with a specialty in marketing, and a bachelor's degree in secondary education from Central Michigan University.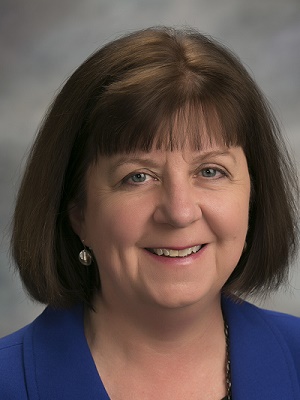 Cathie Rourke
Cathie has more than 30 years of marketing experience in a variety of corporate and agency settings, as well as over 15 years of experience in marketing financial institutions. Prior to joining Michigan Schools and Government Credit Union as the marketing manager a year-and-a-half ago, she operated her own marketing communications firm. She possesses a bachelor's of arts in English from Grand Valley State University.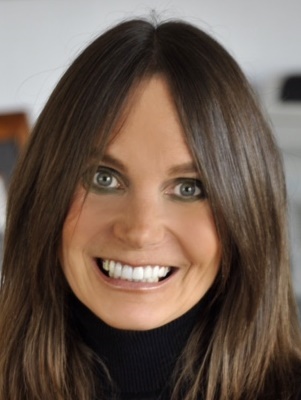 Bridget Looby Staffileno
Bridget is vice president of community relations for Catholic Federal Credit Union and serves on numerous boards including the State of Michigan's Nursing Home Administrators, Midland Downtown Development Authority and chairs the Mid-Michigan Chapter. She is recipient of the Great Women of the Great Lakes Bay award and named the Great Lakes Bay Regional Alliance Ambassador of the Year. She holds a bachelor's of science from Central Michigan University.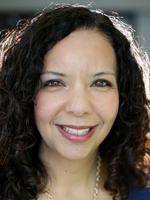 Mona Shand
Michigan native Mona Shand is an award-winning journalist and the mother of three children. In addition to writing at Mona's Blog, she is the Midwest correspondent for Public News Service and the producer of the live storytelling event, The Mommologues: Musings on Motherhood. Her writing has been featured on numerous national outlets including the Huffington Post and she is a regular contributor to WDIV's "Mom Panel."

Amy Smith
Amy is vice president, executive director of The Clearing House Payments Authority, with 25 years of banking and treasury management experience. As a not-for-profit trade association that provides payments education and expertise, the Payments Authority serves as an informational resource for ACH and other payments like check, wire transfer, ATM and debit cards. Amy is an accredited ACH professional, a certified association executive and graduate of Eastern Michigan University.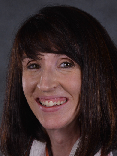 Sarah Stevenson
Sarah is a legislative and regulatory affairs specialist for the Michigan Credit Union League & Affiliates. She has worked in the credit union industry for over eight years, with six years in the compliance sector. She is a CUNA certified credit union compliance expert and holds a bachelor's of fine arts degree from Adrian College and a master's of arts in organizational management from Spring Arbor University.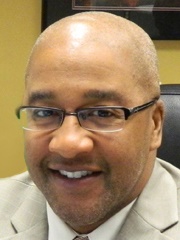 Dana Tell
Dana has been the vice president of marketing for over 15 years at Team One Credit Union. He is a graduate of Northwood University and has served on many boards, including the Saginaw Promise, Goodwill of Michigan Industries of Mid-Michigan, Girl Scouts Heart of Michigan and the Great Lakes Bay Region Hispanic Business Association, along with other organizations throughout Michigan where he donates his talents to many community events and causes.

Jessica Thelen
Using her strong marketing and finance background, Jessica has been advising credit unions on how to best develop, implement and launch their Save to Win programs for nearly four years. She manages all aspects of the national Save to Win program, and has helped to expand the Save to Win program to eight states with nearly one hundred participating credit unions. She possesses a bachelor's degree in finance and prior credit union management experience.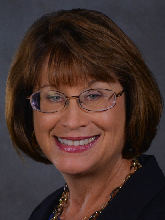 Beth Troost
Beth is the financial education manager for the Michigan Credit Union League and the executive director of the Michigan Credit Union Foundation, supporting credit unions with their financial education and community reinvestment initiatives and partnerships. She possesses a bachelor's of arts in business administration from Michigan State University and holds credit union development educator and credit union financial counselor certifications.
Go to main navigation