MCUL CEO Patty Corkery Hosts "Impact" Panel for CU Insight's Mini-Con Series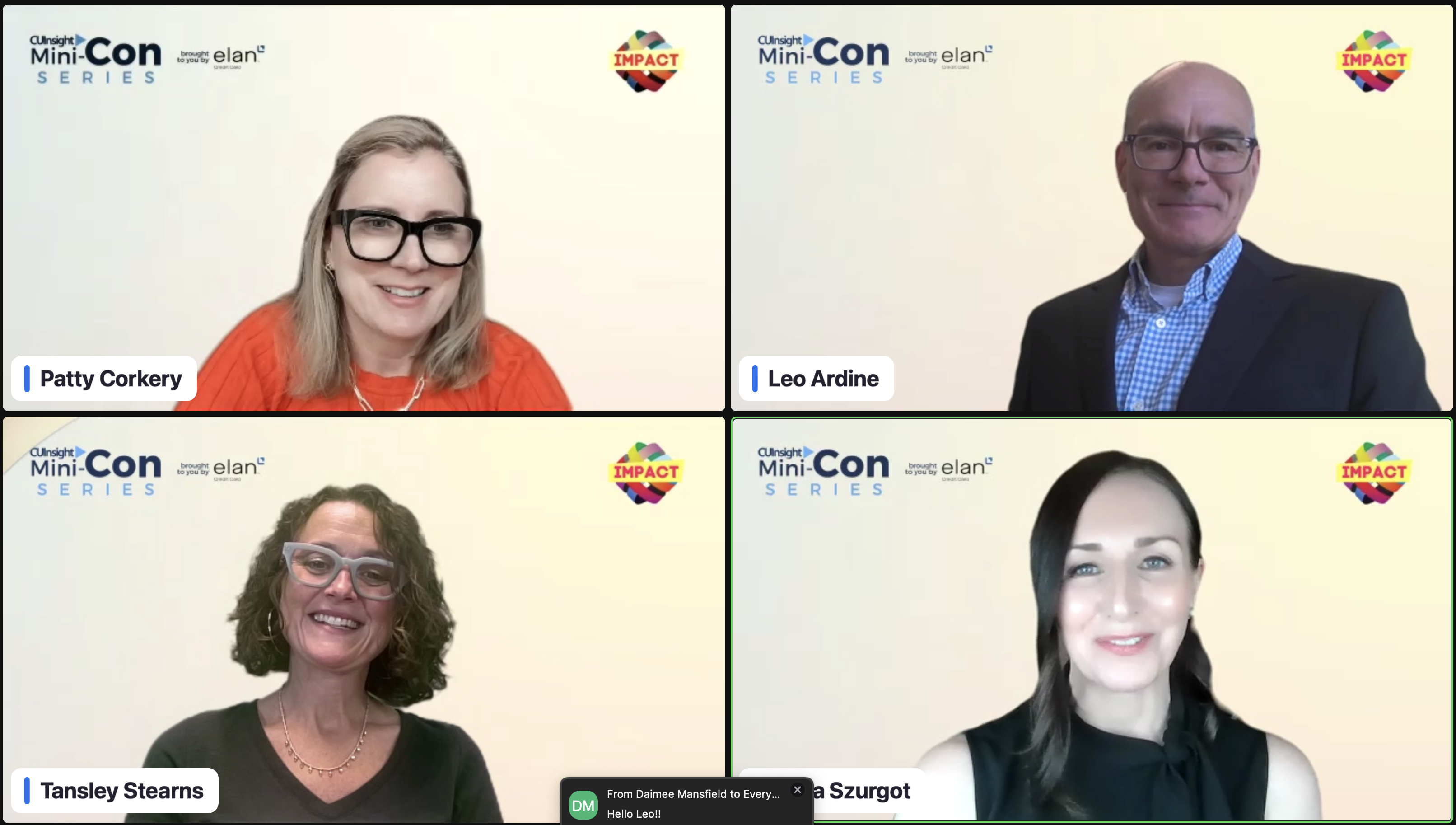 On May 17, MCUL CEO Patty Corkery hosted a panel during CU Insight's Mini-Con Series, a virtual series of mini-conferences focused on different areas of leadership. Today's mini-con theme was Impact, and the panel conversation was called, "Making an Impact: Where Credit Unions Shine."

The panel featured Tricia Szurgot (CEO, Security Plus Federal Credit Union), Tansley Stearns (CEO, Community Financial Credit Union) and Leo Ardine (CEO, United Teletech Financial Federal Credit Union).

The panel discussed what makes a memorable brand experience for members, touching on active listening, being intentional and consistent with culture building and making meaningful impact measures for both members and the board.

They also discussed how a credit union can define impact through metrics — how to allow members to visualize impact goals and how a credit union can design itself to be focused on impact throughout the organization.

Corkery closed the panel discussion with a question about technology and the connection between member service and a credit union's digital tech offerings. The group's message was to find the right companies to partner with in order to help your credit union meet the increasing demand for an up-to-date digital experience.
Go to main navigation