2021 AC&E: Mitch Albom on the Importance of Giving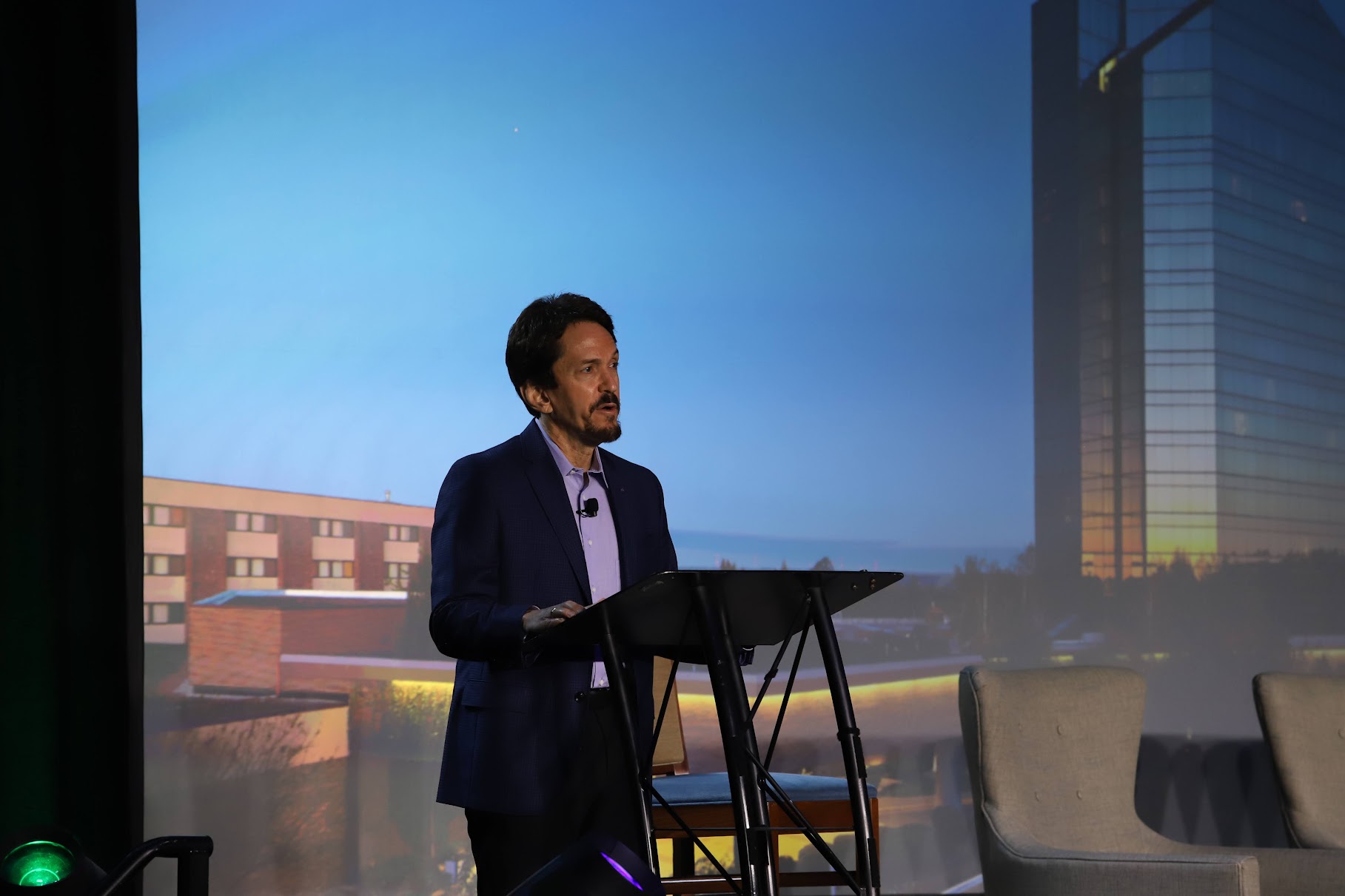 Mitch Albom's Center Stage! keynote, "Giving is Living," focused on the columnist's time with Morrie, from Tuesdays with Morrie. During his time with Morrie, an educator and mentor that changed his life.
Through this relationship, Albom learned life lessons that he almost missed out on had he not reconnected with him after 16 years apart. That reconnection was the beginning of a weekly tradition of Albom spending time with his old mentor during his struggle with Lou Gherig's Disease.
It was during these visits that Albom, a successful, award-winning 37-year-old journalist at that time, was able to start putting life into perspective – what matters in life and what doesn't matter in life. At the core of what matters is the concept of giving. Morrie was able to impart this key idea to Albom – that giving makes us feel like we're living, while taking from people makes us feel like we're dying.
Learning this lesson has since guided Albom's entire life, leading to his philanthropic and volunteer work, including helping with Detroit's homeless population, SAY Detroit, and his earthquake relief aid in Haiti that have spanned 12 years.
Giving is, of course, something credit unions are quite familiar with, but Albom left attendees with a reminder of why we give: we live on in people's hearts through the acts of kindness and charity that we do for them.
Read more about Albom here.
Go to main navigation