Tune in this Saturday for the High School Personal Finance Challenge!
With funding from the Michigan Credit Union Foundation (MCUF), Michigan credit unions support fun financial education with the 2021 High School Personal Finance Challenge hosted by the Michigan Council on Economic Education.
The state finals will be held via zoom starting at noon this Saturday, April 24, 2021, with teams of teens competing as financial advisors for a panel of competition judges that include State Treasurer Rachel Eubanks and MCUF Board President Candy Keene. The top two teams will then compete at 2 p.m. in a fast paced personal finance quiz bowl live on Facebook.
Credit unions and the public are invited to observe the competitions.
Team Case Study Financial Advisor Presentations – Saturday Noon – 1:30 p.m.
Facebook Live State Finals Personal Finance Quiz Bowl – Saturday 2 – 2:30 p.m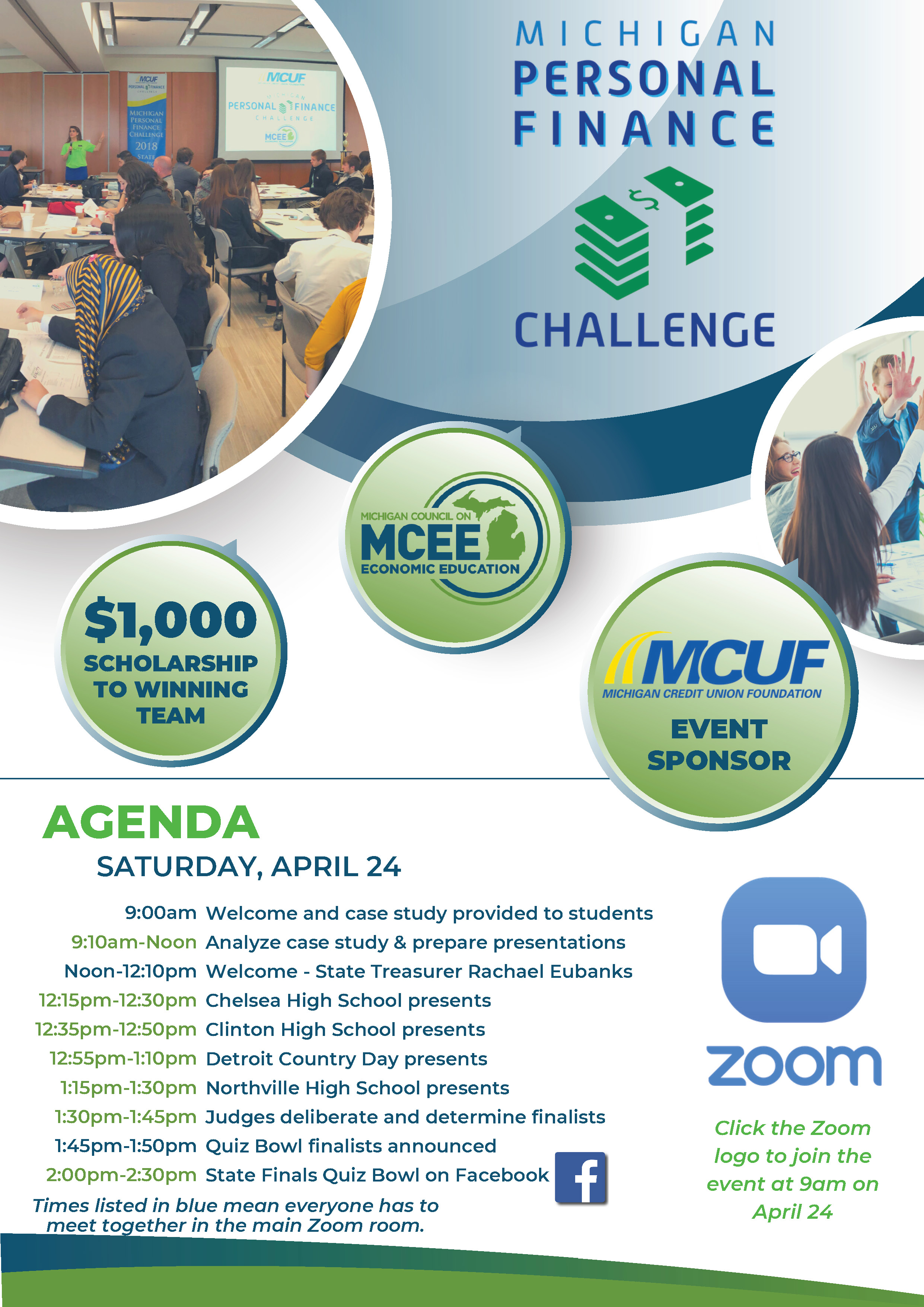 Go to main navigation