TBA Credit Union Donates Grocery Totes to TCAPS Families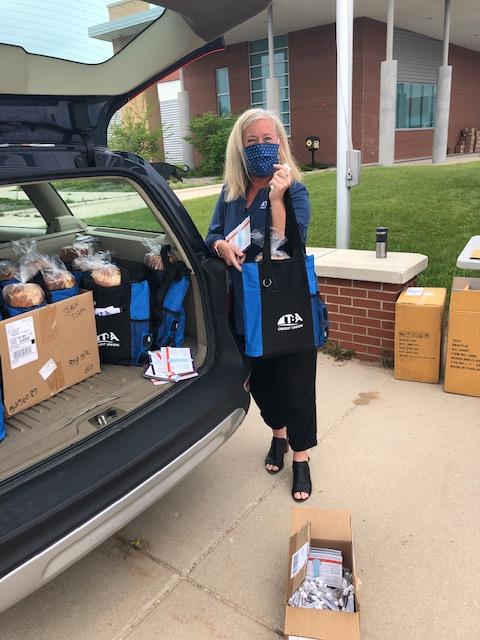 On June 5, 2020, TBA Credit Union (TBACU) donated 50 bags of groceries to help supplement one of four weekly TCAPS breakfast/lunch pickup sites.
The reusable totes included peanut butter, pasta sauce, dry pasta, wheat bread, granola bars, a fun pair of sunglasses and TBACU pencils.
"Our mission at TBACU is to serve our community and build trusted relationships," said Mortgage Manager Karie Lambert. "I can't think of a better way to serve than by helping our neighbors during these challenging times. Knowing we are helping children and families in the TCAPS district to have food in their pantries is heartwarming to all of us at TBACU."
"We were happy to provide these 50 totes, but the reality is, 2,950 meals were picked up at Long Lake elementary today. The need is great, and it will be for some time," said Marketing Manager Kerry Maloney.
Go to main navigation