MCCU Donates to Gordon Elementary School Through Mini-Grant Program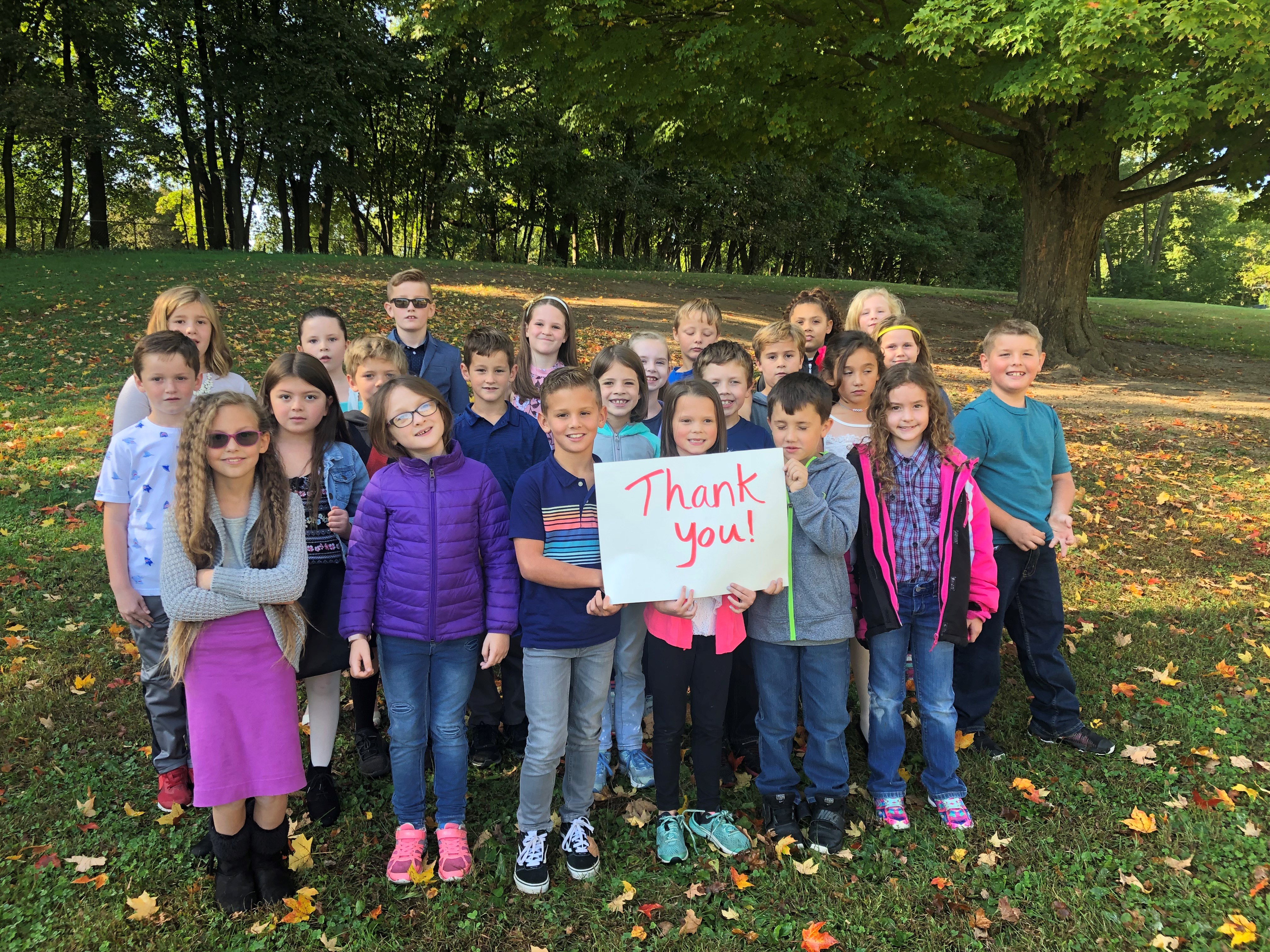 Marshall Community Credit Union recently donated nearly $300 to Gordon Elementary School through their mini-grant program. Gordon principal, Kelly Fitzpatrick, submitted the application, stating that the funds would be used to purchase a subscription access to Study Island, an online, interactive software that supports math and English language arts for both third grade classrooms.

Study Island helps students in grades K-12 master state-specific grade-level academic standards in a fun and engaging manner.

"The programming was previously provided by Marshall Public Schools, but due to budget restraints was not being offered this year," said Fitzpatrick. "Without this engaging program, our third-grade teachers are missing this pivotal tool in differentiating instruction for third-grade learners."

"We are happy to be able to fill in the gaps that school budgets sometimes leave," said Andrea Tucker, MCCU's financial education coordinator.

MCCU's mini-grant program is available for teachers, administrators and school staff at any of their partner schools (those that participate in the credit union's CU In School program, an in-school, student run credit union branch).

Participating schools include Mar Lee, Marshall Academy, Marshall High School, Marshall Middle School, Walters, Hughes and Gordon Elementary, as well as Wattles Park Elementary.

Mini-grants can be used for items or services that participating schools do not normally purchase through funding resources. For more information regarding MCCU's mini-grant program, or to receive an application, contact Andrea Tucker via email or 269.781.9885 x203.
Go to main navigation