In Brief, Sept. 27
Credit Union Collection Consortium's Listserv is there for Your Questions
While 'people helping people' is a standard credit union credo, 'collections departments helping collections departments' might better describe the Credit Union Collection Consortium (CUCC). Since collections can sometimes involve complex issues or situations that you've never encountered, the sharing of information amongst institutions can be invaluable.

To meet this need, the CUCC has a listserv where questions and answers are shared. By emailing the consortium members (michigan-collection-consortium@googlegroups.com), you can get answers from consortium members with years of experience. This is particularly helpful with policies, best practices and recommendations.

To participate, you need to get onto the consortium's email list. This is done by requesting your name be added at julie@brolawpllc.com. Julie Hoff, the listserv's administrator said, "Give it a try the next time you have a question on a collections matter. We have some 200+ people willing to share their wealth of knowledge."

MCUL & Affiliates Lending School
MCUL & Affiliates will present a new Lending School on Oct. 22-23 at the MSU Henry Center in East Lansing. Don Arkell, a consultant with CU Lending Advice will facilitate the training that encompasses a wide variety of topics to provide actionable steps and information to increase loan-to-share ratio, decrease expenses and deliver loans to members in a modern, engaging process. Registration is $219 per person, per day.

OUR Credit Union Donates 625 Backpacks with Supplies to the Community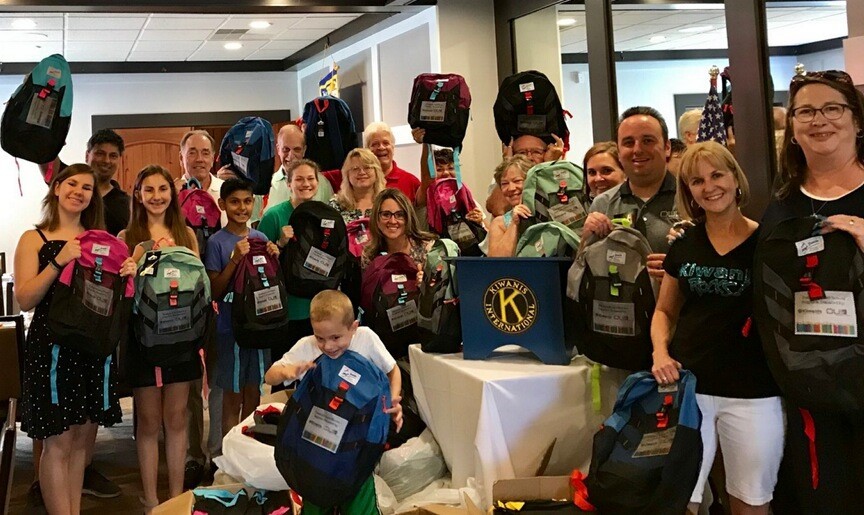 OUR Credit Union donated 625 backpacks to community schools and organizations for the start of the school year. Each backpack was filled with crayons, markers, two folders, loose-leaf paper, a spiral notebook and a pencil case filled with pencils, a sharpener, highlighter, erasers and glue stick.

The credit union invited their members to donate $5 to fill the backpack with these necessary school supplies. Each $5 donation entered members into a drawing for one of three $100 cash prizes. This effort raised over $5,000 during the month-long fundraising drive.

Backpacks were donated to: Upton Elementary, Metro Detroit Youth Club through South Oakland County Kiwanis Club, West Utica Elementary through Utica-Shelby Twp Kiwanis Club, Teen Clean Closet, Troy Coalition, Turning Point Macomb and Open Hands Pantry.
Go to main navigation