In Brief, April 26
Northland Area Announces 2019 Jerry Erickson Scholarship Recipients
Northland Area Federal Credit Union has announced that the 2019 Jerry Erickson Scholarship recipients have been selected. Fifteen high school and college students will be awarded a total of $10,000 in scholarships at Northland Area's annual meeting.
Recipients and families have been invited to the annual meeting and their names will be published after individual school award presentations are completed. The fund is named for Jerry Erickson, a retired volunteer and Veteran who served the credit union for 46 years.

"This scholarship is especially meaningful as it memorializes Jerry's kindness, energy and graciousness that enriched those fortunate enough to know and work with him," said Northland Area CEO Pete Dzuris. Northland Area honors Erickson's years of service and now his memory with scholarships that can help student members.
Award recipients were chosen with equal emphasis placed on academic achievement, community service/involvement and essay content.
MCUL & Affiliates 2019 Lending School
Online registration has opened for the MCUL & Affiliates 2019 Lending School, Oct. 22-23 at the MSU Henry Center in East Lansing. Don Arkell, a consultant with CULendingAdvice, will lead the two-day event, with the first day geared toward frontline topics and the second day focused on management issues. Registration is $438 per person for the full conference and $219 per person for one day. Accommodations are being held at the Candlewood Suites East Lansing, which is connected to The Henry Center.
Alpena Alcona Area Credit Union Participates in Money Smart Week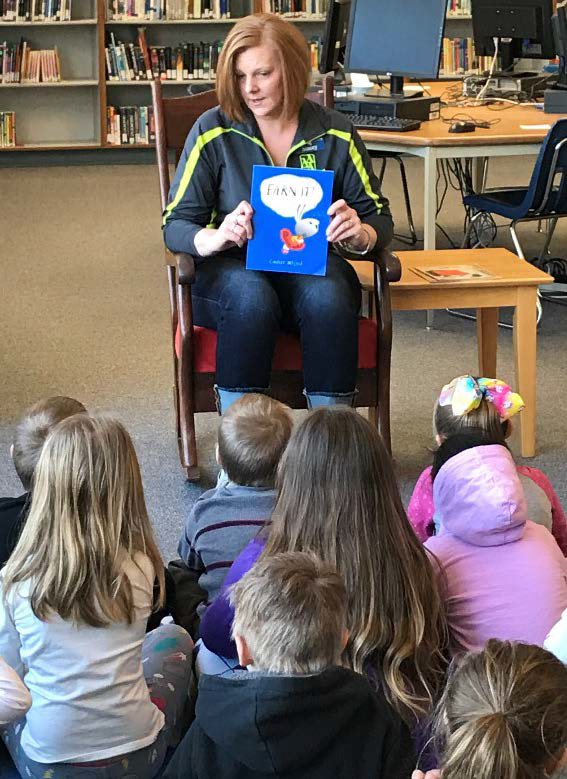 Alpena Alcona Area Credit Union (AAACU) recently participated in Money Smart Week. Money smart week was celebrated March 30th through April 6th to help promote healthy financial habits with thousands of financial institutions holding events across the country. AAACU's Lincoln Branch hosted a read along for young savers to attend at Alcona Public Library. Team member Stacey Hall read a book to children and held a craft activity for children to paint piggy banks.
Financial Plus Credit Union Announces Groundbreaking Ceremony for New Davison Branch
Financial Plus Credit Union is pleased to announce the coming of their 8th full-service branch slated to open in the fall of 2019. The groundbreaking ceremony will take place on Friday, May 10, 2019 at 10 a.m. at the new Davison Branch site located on 8075 Lapeer Road in Davison, Michigan (located in the Meijer outlet near the corner of Lapeer and Irish roads).

The 3,800 square foot branch will be equipped with 3 drive-thru lanes and an exterior drive-thru ATM. The new branch will serve thousands of existing members who reside in the area, as well as potential new members. Financial Plus offers a wide array of loan and deposit products, and services including Elite Checking — a 4.15% APY high rate checking account.

"Our Board of Directors, Executive Management team, and staff are excited to commemorate our expansion into the Davison community with a groundbreaking ceremony," said President/CEO Jill reno. "We invite local businesses, media partners, Chambers of Commerce, members, City officials, the community, and more, to join us for this groundbreaking celebration. Having an increased physical presence in the Davison community, where many of our current members reside, will allow us to provide enhanced member convenience and access to services. Of course, we also welcome new members and joining Financial Plus is easy."
Lenco Credit Union Board Member Retires After 39 Years of Service
Longtime Lenco Credit Union Board Member David Stanifer retired from the board of directors at the end of his term on April 18, 2019. Mr. Stanifer was elected to the board of directors in 1980 and served on the board continuously for 39 years. He served in several roles during his time on the board including Secretary, Treasurer, and Vice President.
In 1980 when Dave joined the board, the credit union had 1,582 members and assets of $1.9 million.
Currently, the credit union has 7,649 members with assets over $85 million.
Go to main navigation