Team One Supporting Our Nation's Heroes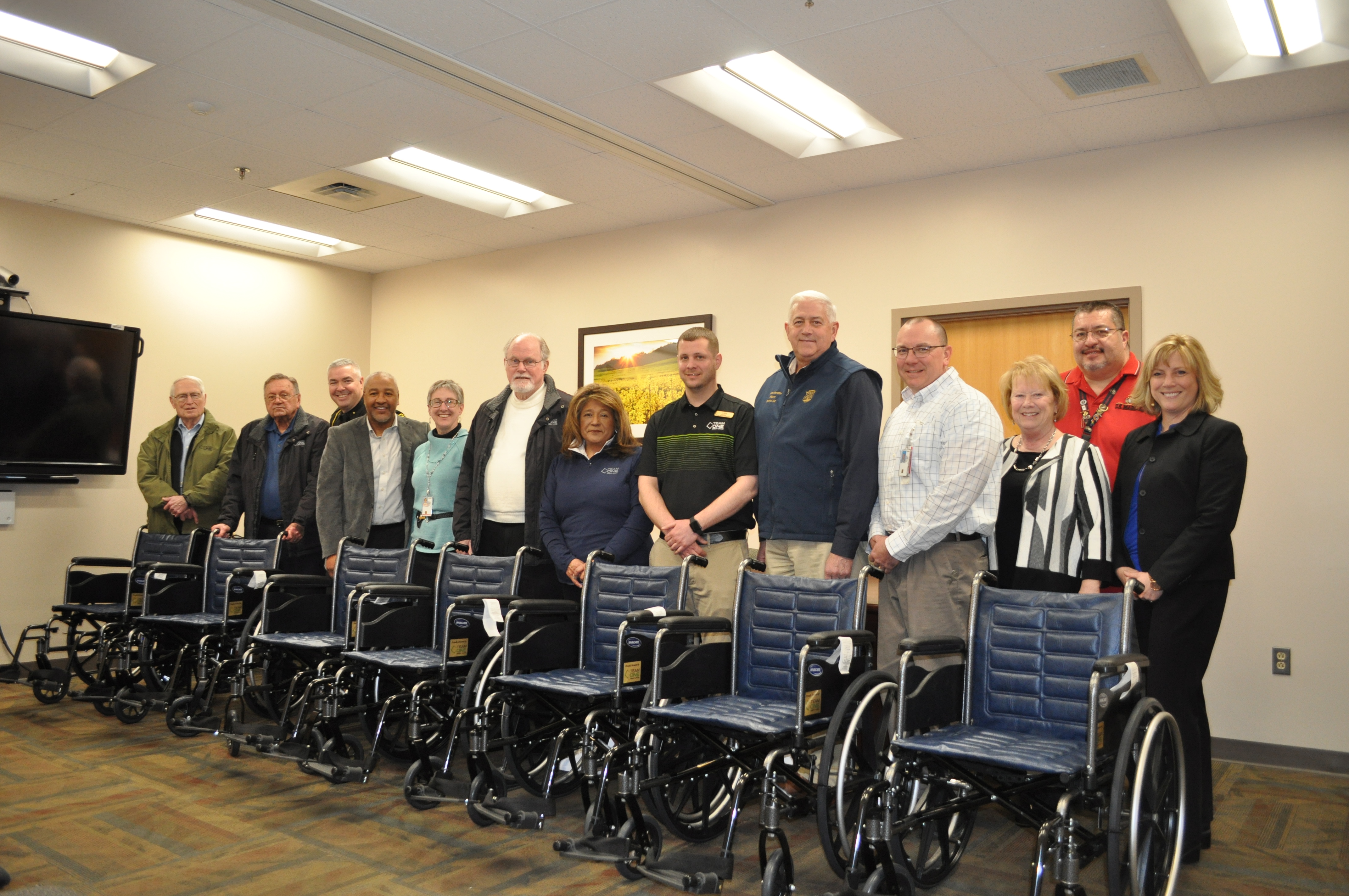 Team One has continued support of our nation's Veterans with the donation of seven wheelchairs to the Saginaw VA Medical Center. These wheelchairs will help transport heroes within the facility and to their vehicles.

In attendance to support this donation were Senator Ken Horn, Saginaw County Sheriff Bill Federspiel and Saginaw Chamber of Commerce President/CEO Veronica Horn. Also represented from Team One were current and former Board members Rebecca Sanchez, Jim Flannery, Chuck Hegg and Frank Cerny.
"The credit union learned of the need for the wheelchairs in a conversation with Jeffery Wendt, Director of Voluntary Services, earlier in the year and we were very pleased to help meet this need for our nation's heroes," said President/CEO of Team One Gerald Hutto.
Go to main navigation