Glen Lake High School Receives TBACU Classroom Grant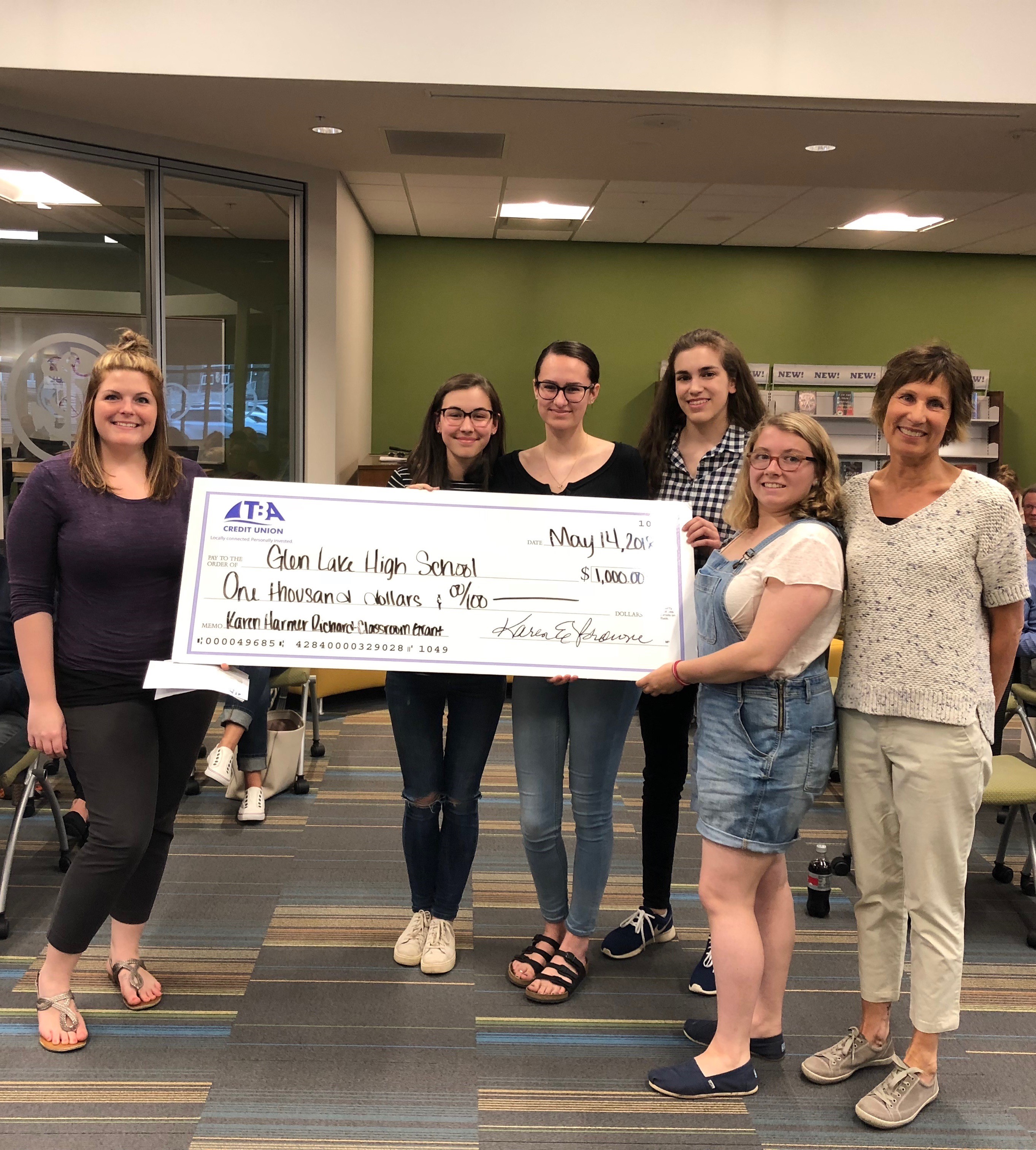 On May 14, TBA Credit Union awarded Karen Harmer Richard, a teacher at Glen Lake High School, a classroom grant of $1,000 for their Envirothon project.
Students at Glen Lake High School hope to purchase a solar panel to be used at the school. These students, from the extracurricular activity called Envirothon, have provided all the research to propose the implementation of the solar panels. This project provides numerous educational opportunities for current and future students. While learning about how to continuously improve the system, the group will also be responsible for adjusting the angle of the panels to optimize sun exposure.
"We are appreciative of TBA Credit Union providing this grant," said Richard. "The students have been researching and planning the possibility of a school array. We will use the array for educational purposes, and to help offset electricity costs and reduce carbon emissions."
TBA Credit Union allocates $7,000 each calendar year toward classroom improvement grants, and educators may apply for grants up to $1,000. Visit tbacu.com for more information and to see past classroom grant recipients.
Go to main navigation