Flint Credit Unions Come Together for "All Credit Union Night" with the Flint Firebirds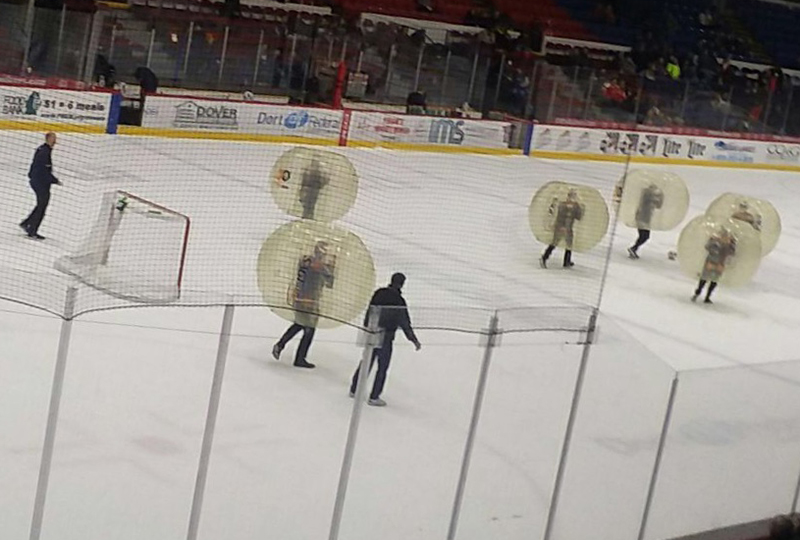 On March 14, the Flint Firebirds hosted the Flint Chapter of Credit Unions for the inaugural "All Credit Union Night." The event was sponsored by Dort Federal Credit Union, ELGA Credit Union, Financial Plus Credit Union, Flint Area School Employees Credit Union, SageLink Credit Union and Security Credit Union.
All fans with a credit union debit card, credit card or other proof of membership received a buy-one-get-one-free ticket.
The credit unions also joined with the Flint Firebirds to promote literacy by asking fans to bring a new or gently used book to be placed in one of seven "Free Little Libraries" located throughout Genesee County and Shiawassee County.
At the end of the first period, employees from each credit union joined together in a friendly game of bubble ball on the ice. It was a very enjoyable evening and a great way to bring credit union members together.
Go to main navigation