2018 CUNA GAC Day 2: Federal and State Charter Interdependence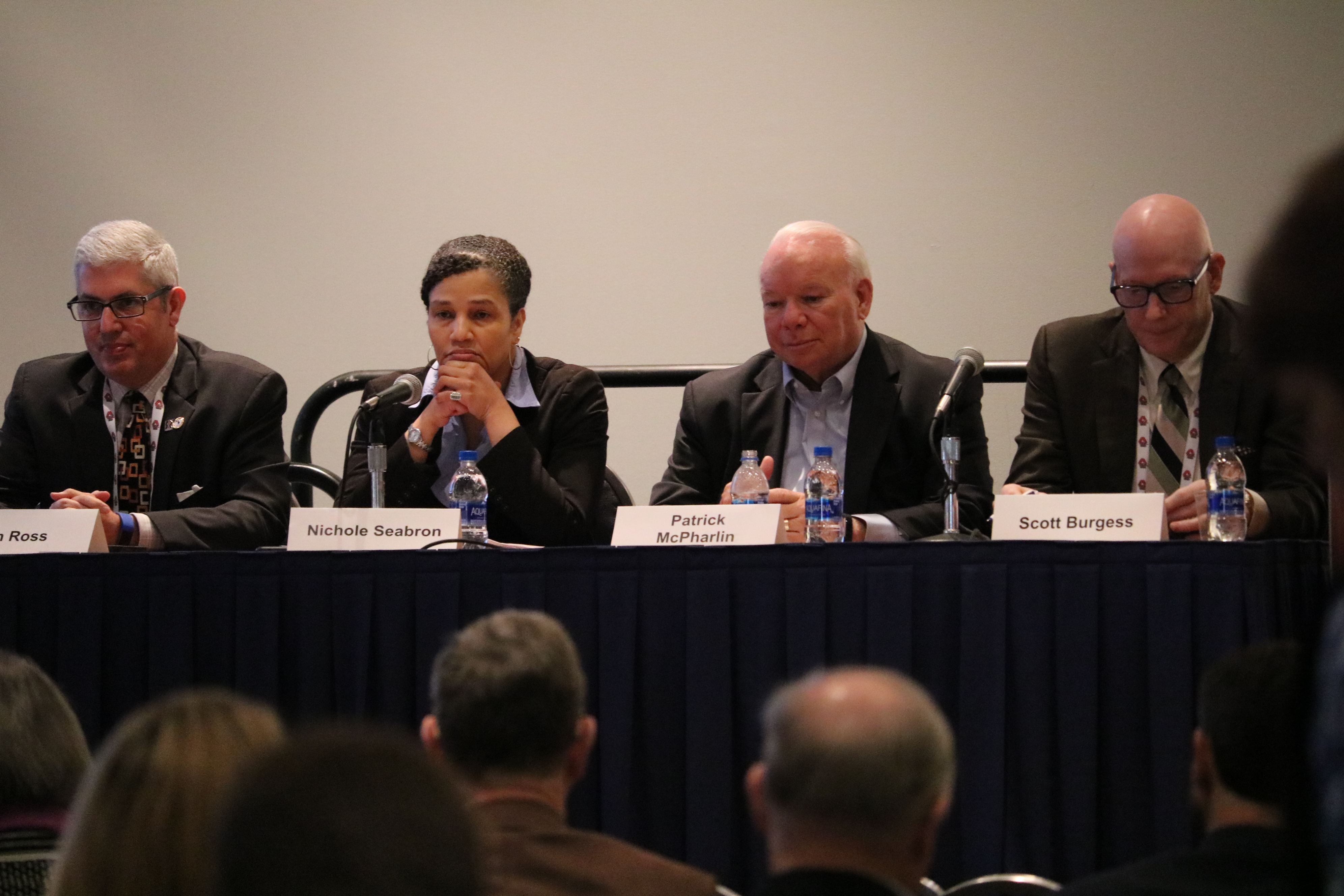 On Monday afternoon, MCUL President/COO Ken Ross was featured on a panel at a CUNA GAC breakout session titled, "Joined at the Hip: Federal and State Charter Interdependence."
During his segment, Ross focused on helping attendees understand how to update a state act, speaking from experience following the update of the Michigan Credit Union Act (MCUA) in 2016.
If you're contemplating an update of any measure, Ross said, you first need to identify your key players, or working group — find out who to involve in the process, such as credit unions, regulators and legislators. Stressing the importance of credit union involvement, Ross called a state act update a grassroots activity.
"It requires months, literally," said Ross, who spent approximately 30 months in total, between the MCUA updates of 2003 and 2016, on the road going through the act line-by-line with people involved. "It's a very grassroots process."
"Regular communication with regulators is key, particularly because sometimes you are going to disagree with them on things. You have to have a civil conversation with them and sometimes educate them on why they need to change their mind on things. [Regulators] play an important role in the legislative process in a number of different ways."
It's also important to have legislative champions, said Ross. Anyone looking to update their state act should work with legislators, and make sure to iron out as many conflicts between the two parties behind the scenes, before they get to the legislative process.
"One thing you need for a successful update to your state act is an overall narrative," said Ross. "What are you doing, why are you doing it, why is it important for you to take up their time. [Legislators] have lots of other things they could be focused on, why should they be focused on you?"
One of Ross' main points was to ask your working group, regulators, lawmakers and attorneys "why." If you do the research, you will find that many current laws don't make sense in 2018. "Sometimes nobody really knows why. There was a good reason at some point, but the institutional memory does not exist. Don't be afraid to ask 'why.'"
Further, he encouraged credit union leagues to be evolutionary, not revolutionary. Look at your state act as a lifetime of ongoing changes, doing what you need to keep it vibrant. "That takes continual tinkering."
Before taking audience questions, Ross touched on the importance of clarity when framing a narrative. When you bring updated ideas to the legislator, "you have to frame it and serve it up to them on a nice spoon so they can digest it. They're not going to want to get into the weeds with you." As much as credit union representatives might love to get into the details, Ross said, you need to see that we are one piece of a legislator's large agenda. "Remember your audience and package things so that they can understand them."
Go to main navigation