MCUL & Affiliates' Pay It Forward Program Enters Year Three of Charitable Giving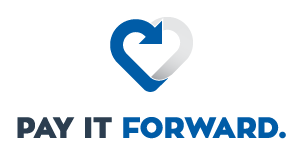 For the third year in a row, MCUL & Affiliates is pleased to once again offer the Pay It Forward project. For Pay It Forward, MCUL & Affiliates gives each employee a $100 Visa gift card to donate to their chosen charitable cause, be it an organization or a friend, family member or stranger in need.

Employees are encouraged to post a photo and/or account of their donation to MCUL's Facebook page (facebook.com/MICreditUnions/), using the hashtag #MCULPayItForward, in order to inspire the creative goodwill of others, and simply to spread cheer during the holidays.

Through two years of the Pay It Forward program, MCUL & Affiliates has donated $30,000 to charitable causes. After this year, the total amount will be just shy of $50,000.

The credit union philosophy is "people helping people" and this initiative gives MCUL & Affiliates employees an opportunity to personally identify ways to help other people. We know that the holidays can be a financially stressful time, and $100 can go a long way for people and organizations in need.
Paying it forward has been a heartening experience for many past participants, and MCUL & Affiliates looks forward to continue making a difference this season.
Go to main navigation