Credit Union Leaders Talk Legislative Priorities with State Lawmakers at Capitol Day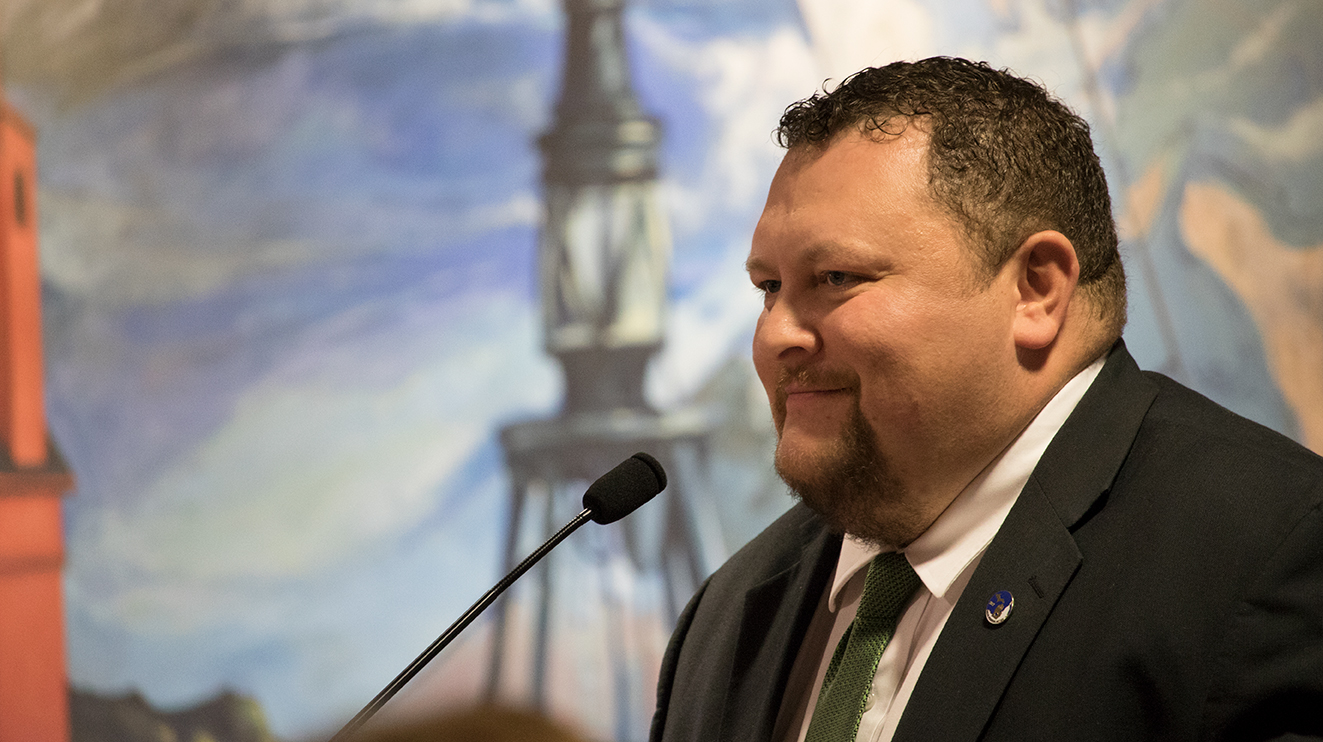 Approximately 100 credit union leaders from across the state gathered in Lansing for this year's Capitol Day, a biennial advocacy event hosted by the Michigan Credit Union League (MCUL). The event was also attended by two representatives of the Michigan Department of Insurance and Financial Services (DIFS), Pat McPharlin, the agency's director, and John Kohloff, the director for office of credit unions and chair of the National Association of State Credit Union Supervisors.
Capitol Day is a chance for the statewide credit union community to discuss, and be briefed on, industry priorities with one another. It's also a great opportunity for our movement to make its voice heard with state lawmakers and staff, in an effort to further push and advocate for the issues at the forefront of our movement.
This year, data breach reforms, payday lending expansion and lienholder notification legislation took center stage. MCUL Vice President of Government Affairs Jordan Kingdon briefed attendees on each of these issues and what their respective bills are targeting:
Data Breach Reforms
The lead sponsor of the bill, which is to be introduced today, is Sen. Darwin Booher. The bill will aim to do the following:
Establish requirement for merchants to notify credit unions when a breach has occurred (within 3 days)
Establish new fines for merchants who refuse to notify financial institutions when a breach occurs
Allow financial institutions impacted by a breach to bring a civil action for actual damages incurred from the breach
Allow financial institutions to communicate where the breach occurred to their customers/members.

Payday Lending Expansion
With this bill, primarily sponsored by Sen. Dave Robertson and Sen. Vincent Gregory, MCUL is leading the opposition of several coalition groups. The bill will attempt to instate the following changes:
Increase loan term from 30 days to a 24 month installment period
Increase loan size from the current two $600 payday loans up to a $2,500 loan
Create a new regulatory act, eliminating several important consumer protections currently in the Deferred Presentment Services Transaction Act

Lienholder Notification Legislation
This bill aims to achieve the following:
Establish new notification requirements to lienholders on abandoned vehicles and vehicles involved in a crime
Allow financial institutions to dispute fees
Allow financial institutions the ability to inspect the vehicle prior to paying storage fees

After the legislative briefs, approximately 40 state lawmakers joined to hear about these issues from credit union representatives over lunch.
"I'm a credit union member three times over so I'm a big fan," said Andy Schor, a member of the Michigan House of Representatives, serving the 68th District. "I'm a believer in the mission, I used to serve on a credit union board before getting elected so I want to hear the issues that are affecting credit unions, but more importantly, their members. It's very important, so the information we're talking about here today, dealing with data breaches, lienholders and other topics, it's important stuff that we need to know. We need to hear from the boots on the ground."
State Representative Diana Farrington, serving the 30th District, agreed, saying "[Capitol Day] is great because I get to meet the actual credit unions that are in my district and get to hear their issues and what's going on in the community, so I get a lot out of it."
Go to main navigation