In Brief...
MSUFCU Named 2017 Economic Bright Spot
Michigan State University Federal Credit Union (MSUFCU) is proud to announce that it has been named as a 2017 Michigan Economic Bright Spot by Corp! Magazine.
MSUFCU was awarded this honor in the large business category for its continued operational expansion and contributions to Michigan's overall economic growth through hiring and retaining Michigan talent and helping drive forward the state's economy and business profile.
"We are honored to be named a 2017 Michigan Economic Bright Spot," said April Clobes, MSUFCU's president and CEO. "As we continue to grow, we maintain our dedication to our members and the communities that have supported our development and helped shape our organization. Furthermore, we are pleased to contribute to making Michigan a vibrant place to live and work and look forward to future growth opportunities."

CUNA to Deliver MLO Training in Michigan
CUNA will be delivering Mortgage Loan Originator training at LAFCU in Lansing on Oct. 3.
The NMLS-approved eight-hour SAFE Comprehensive course #6833 will cover "Federal Law and Regulations," "Ethics, Consumer Protection and Fair Lending," "Lending Standards for the Non-Traditional Mortgage Market" and "Undefined Instruction on Mortgage Origination." Registration for CUNA affiliated credit unions is $239 per person; non-members are $478.

Credit Union ONE St. Clair Shores Branch Receives Beautification Award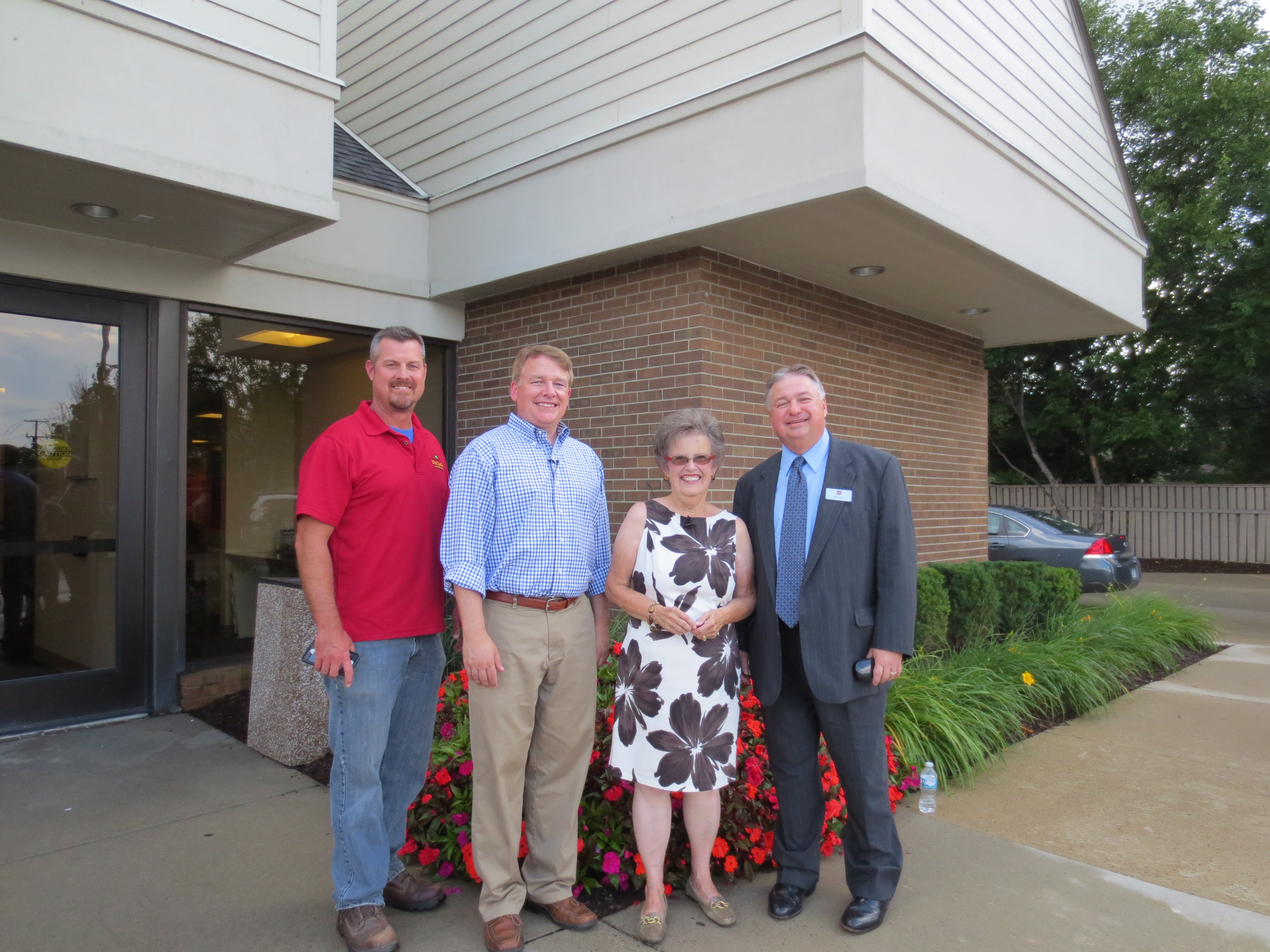 The St Clair Shores Branch of Credit Union ONE located on Harper Ave., received a Beautification Award from the Beautification Committee of St. Clair Shores. The branch building was selected for it's cleanliness, landscape design and overall appearance and upkeep along Harper Avenue, a major main road in St Clair Shores.
"The Beautification Committee pays special attention to all of our businesses, but especially those located on our major roadways," said Lillian Claycomb, beautification committee member. "We really appreciate the effort and community involvement of the credit union," said John Caron, St. Clair Shores city council member.
Credit Union ONE has received a beautification award three other times, at other locations throughout Michigan.
"We are very serious about our property appearance and the upkeep of our facilities," said John Kozich, vice president of community relations. "We also want to thank Mr. Bryan Lingemann and his crew from DeClark's Landscaping for the fine job they do, that allows us to be considered for such an outstanding award."
Go to main navigation