In Brief...
Credit Union Collection Consortium Calendar
Having just celebrated their 25th year, the Credit Union Collection Consortium has issued their 2017-18 agenda of speakers. You can view the agenda here.

To get onto the Consortium's listserv and email for meeting notifications, simply send a request to weetandem@yahoo.com.

OUR Credit Union Provides 200 Backpacks with Supplies to Community Organizations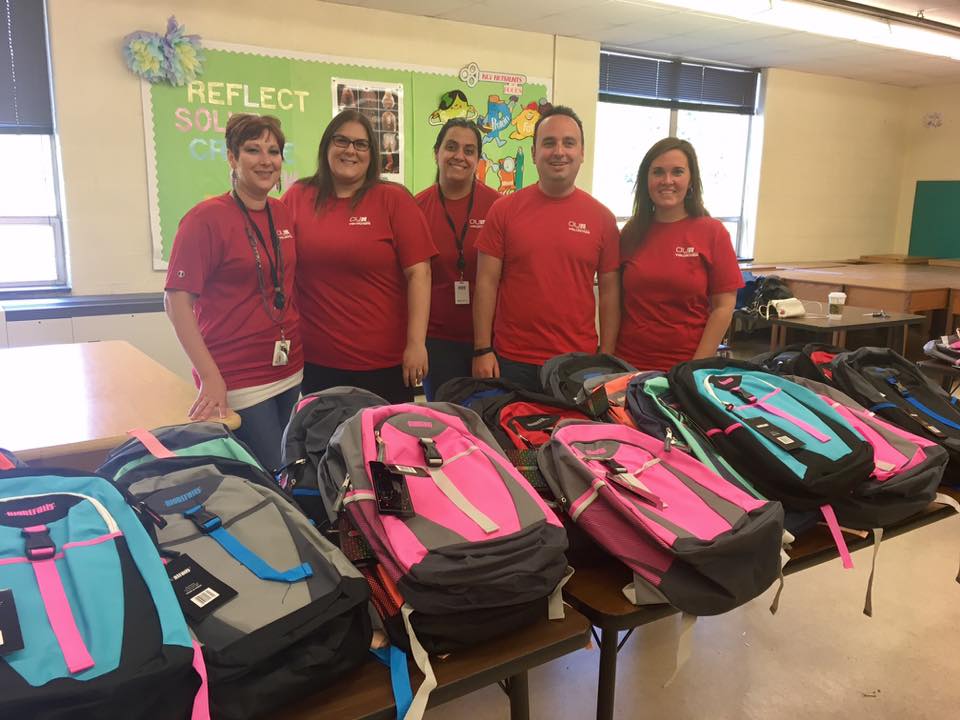 OUR Credit Union supports the communities they serve and happily donates funds each year to many worthy organizations. With a passion for seeing people live happy and healthy lives, OUR Credit Union focuses on helping equip individuals with the tools they need to succeed.
That's why they are excited to announce they were able to provide more than 200 backpacks filled with supplies to children in need this school year. OUR Credit Union partnered with great organizations for this project:
Troy Community Coalition: dedicated to improving the quality of life for all who live or work in Troy, by promoting a lifestyle free from the abuse of alcohol and drugs.

Turning Point Macomb: provides programs and resources that enable victims/survivors of domestic violence and sexual assault to regain control of their lives.

Boys and Girls Club of Troy: provides a safe and positive place for youth in Oakland, Macomb and Wayne Counties.

Gilda's Club Metro Detroit: a place where men, women and children whose lives have been touched by cancer, as well as their families and friends, can feel a part of a welcoming community of support.

Janice Quigg, senior marketing specialist, said, "Assisting our members with the tools they need to live financially successful lives is the root of our purpose, but it has always been a passion of ours to give back to the community around us. It's a part of the credit union difference: people helping people."
The close of this new backpack focused initiative for OUR Credit Union was celebrated with a back to school party located at the credit union's main branch. Members along with families in the community were invited to celebrate with ice cream, face-painting and more.

TBACU Awards Classroom Improvement Grant to Cherry Knoll Elementary
On Aug. 31, TBA Credit Union awarded a Classroom Improvement Grant to Cherry Knoll Elementary.
The grant will be used to purchase STEM (Science, Technology, Engineering and Mathematic) kits. These kits provide students with an opportunity to be innovators, researchers, scientists and leaders. STEM kits consist of problems that require students to use critical thinking skills and collaborate to achieve a solution.
"It is wonderful to see the commitment our teachers have to their students in our community," said Heather Thoma, TBACU Accounting Representative. "This was very apparent when I had the opportunity to meet Marie Willis and all the teachers at Cherry Knoll. I am also very grateful to TBA Credit Union for creating this opportunity to give back to our community."
Educators within the 5 County Area (Antrim, Benzie, Grand Traverse, Kalkaska and Leelanau) are eligible to apply for TBACU's Classroom Improvement Grants. Those interested in applying should visit TBACU.com where they can see past grant winners and review the application process.

Ossineke Branch Defends Their Title for a Second Year to Win Ossineke's "Paint the Town Purple" Contest
Alpena Alcona Area Credit Union's (AAACU) Ossineke Branch won Ossineke's "Paint the Town Purple" contest for the third year in a row.
AAACU's Ossineke Branch competed against many other local businesses and community members in a spirit competition to prepare the community for the Relay for Life event. Community members decorated the outside of their homes and business to help bring awareness of the event and have a little fun.
This is the third year in a row AAACU's Ossineke branch has won the spirit award. Branch Manager Jamaican Bygden was extremely proud of the team for all their hard work and hours spent decorating the building.
Go to main navigation