Sixth Annual CU Lunch Local Call for Participation
Credit union leaders and Michigan Business Connect (MBC) want the answer to be "CU Lunch Local," a nationwide cash mob aimed at showing support for small businesses.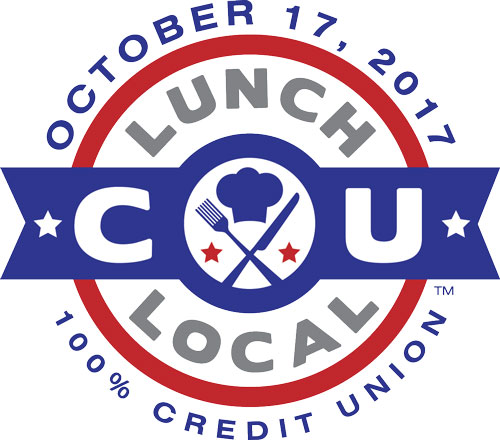 How can you get involved?
Participation in CU Lunch Local is simple:
Commit to buying local on Oct. 17. It could be as simple as a cup of coffee from a neighborhood shop, ordering lunch for your department from a locally owned deli, or cash mobbing a locally owned and operated eatery

Spread the word to others in your credit union, the credit union industry and your local community. Credit unions that plan to participate should sign up here.

Join the event on Facebook. Share the event with your members, community businesses and online friends to help build a community of support. This year the event's founder, commercial lending CUSO Michigan Business Connection, is also asking participants to consider "challenging" another credit union, their state league and other credit union industry partners to participate.

Help promote the event through your own social media channels and the official CU Lunch Local Facebook page. Take photos or videos, tag your local businesses and use the hashtag #culunchlocal so that the event can gain momentum and be tracked online.

For more information or to receive a copy of this year's logo contact the event's coordinator: Jessica Richardson-Isenegger at Jessica@in-fusiongroup.com.
Go to main navigation