Kellogg Community Credit Union's Red Nose for Kids Collection a Huge Success
Kellogg Community Credit Union (KCCU) held its third annual Red Nose for Kids collection from May 15–27 in conjunction with National Red Nose Day. Red Nose Day is "a special day to have fun, come together and make a difference for kids who need our help the most—here in the US and around the world," per the Red Nose Day website.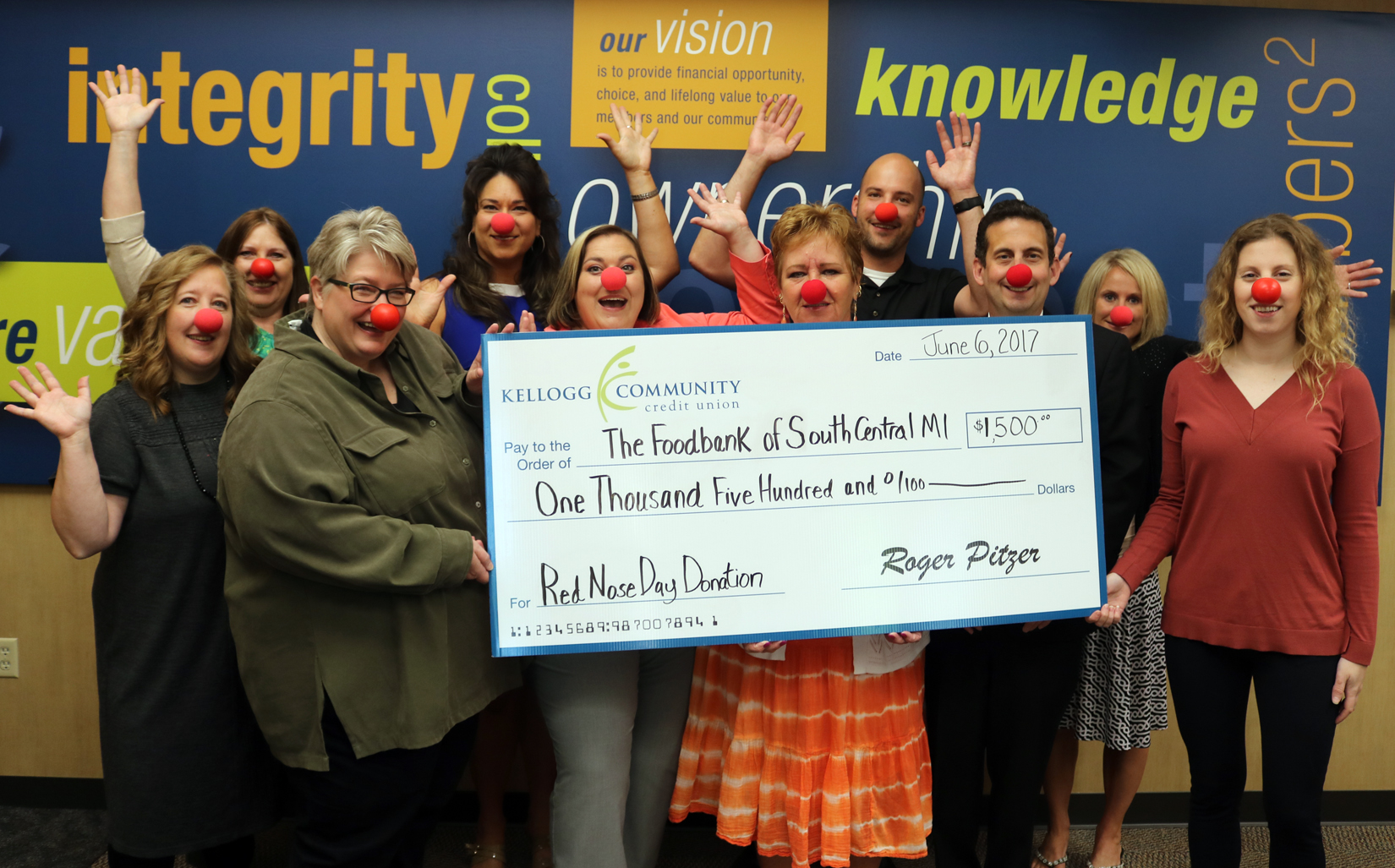 KCCU asked their team members and members of the community to bring kid-friendly food items, as well as monetary donations, to any of their branch locations during the collection dates. Anyone who donated could receive a red nose in exchange for their food or monetary donation. One hundred percent of the food and monies collected went to the Food Bank of South Central Michigan to help children in the communities from going hungry this summer.
"I want to thank our members and staff for their generosity during this food collection. We collected $1,500 in monetary donations, which is $500 more than last year," stated Tracy Miller, KCCU's CEO. "KCCU staff had a lot of fun while participating in this worthy cause—even creating some friendly competition between branches. We know this donation will make a difference to the children in our communities."
"Through the power of silliness, Red Nose Day raises awareness and money to help kids who need us most," said Patty Parker, executive director at the Food Bank of South Central Michigan. "Kellogg Community Credit Union does an incredible job of bringing together a terrific group of people to raise money and food and also volunteer at the Food Bank, all to help hungry kids. They're incredible!"
Go to main navigation