West Michigan Credit Union Leaders Meet with Congressman Bill Huizenga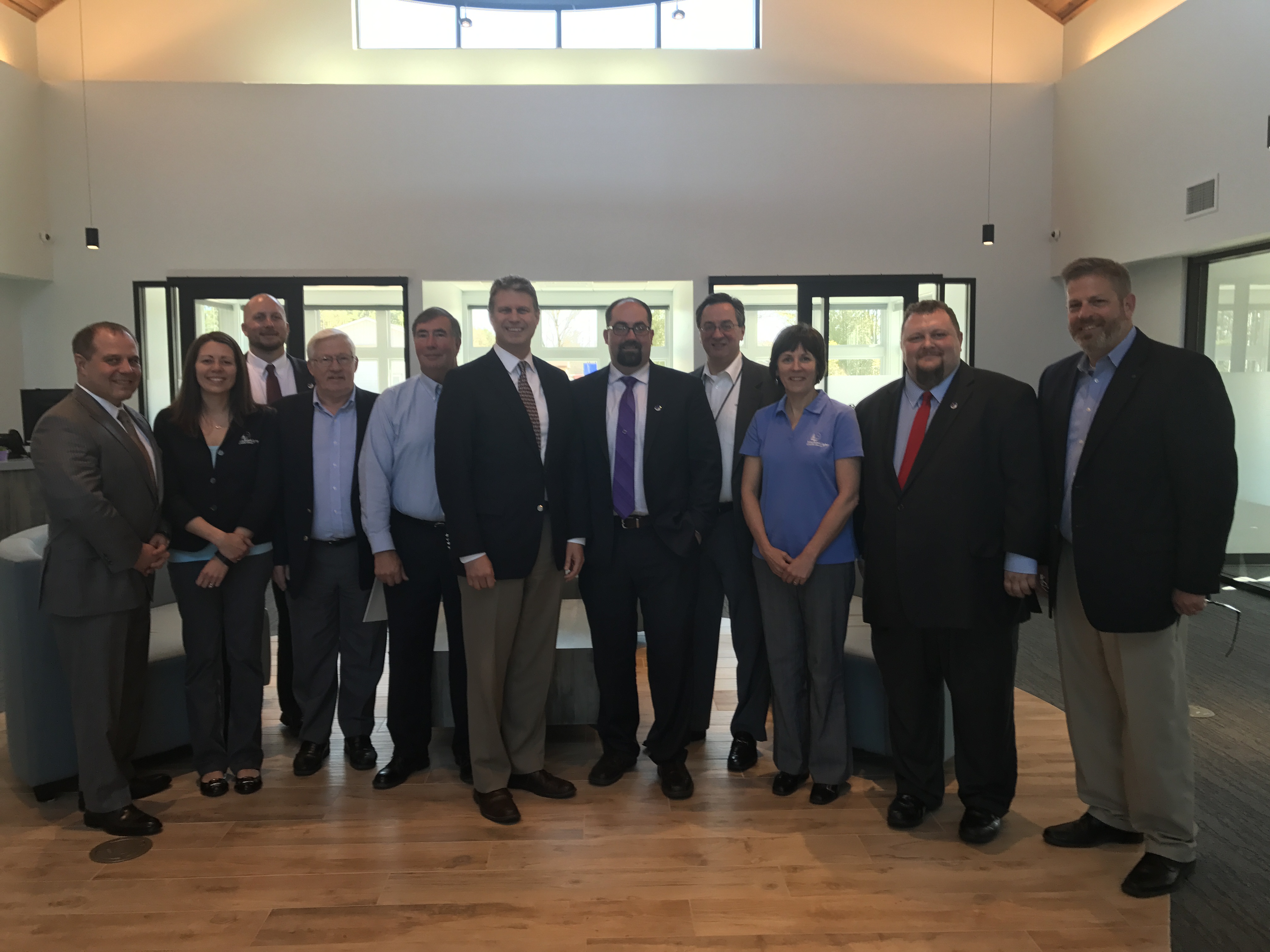 West Michigan credit union leaders, along with MCUL government affairs staff, met with Congressman Bill Huizenga (R-2-MI) on May 8 at HarborLight Credit Union in Whitehall.
The meeting occurred at an important time for credit unions as the House of Representatives is in the process trying to replace the Dodd-Frank Act via The Financial Choice Act of 2017, HR. 10. Congressman Huizenga is a member of the House Financial Services Committee and Chairman of the Capital Markets, Securities, and Investment Subcommittee. In this position, he has a key role in shaping the federal laws important to credit unions and the financial industry as a whole.
Credit union leaders received a briefing from the Congressman on the recently completed markup of the Financial Choice Act by the Financial Services Committee and were told what to expect in terms of next steps in the legislative process. They had an opportunity to outline several credit union priorities for the Congressman, including the importance of regulatory relief, 1-4 non-owner occupied residential loan parity, and CFPB's Regulation Z dealing with mortgage loan originators (MLO's).
The meeting provided credit unions with an excellent opportunity to sit down with their Congressman and discuss the issues impacting them and to further develop the important relationship they've developed with Congressman Huizenga. MCUL's Government Affairs staff will continue to work with credit unions around Michigan to ensure our state's federal elected officials are educated on the issues impacting us and to further develop and strengthen these vital relationships.
Please feel free to contact Todd Jorns, Manager of Federal Legislative Affairs via email or at 734-793-3445 should you have any questions related to federal legislation, seek assistance scheduling a credit union meeting with your congressman or U.S. Senator or need help related to advocacy.
Go to main navigation