Meet the 2017 Crashers: Jaimie, Laura & Kourtney
Jaimie Isherwood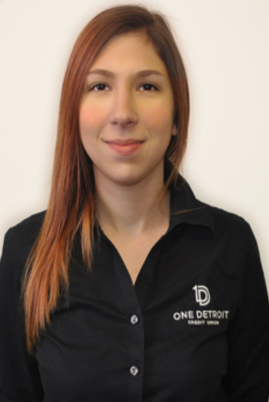 Jaimie Isherwood serves as a loan supervisor for One Detroit Credit Union. Jaimie began her employment at One Detroit as a part time teller. During her five years there, she changed positions multiple times. She has assisted with many ongoing projects that focus on the ever-changing products and services offered to the unique membership.
When asked what attracted her to the industry, Jaimie said, "My mother has worked in the credit union Industry for as long as I can remember. When I was about 19, I was looking for another job while going to school and I thought at the time that being a teller was my dream job because it seemed easy and professional." Through her mom's connections, she found a teller opening at Communicating Arts Credit Union, now One Detroit Credit Union.
She told us, "The teller job wasn't as easy as I thought, and I loved at atmosphere of the credit union and having the opportunity to learn new things every day. My drive to learn has never gone in my 5 years at One Detroit and there is always someone here willing to take the time and teach. Today I feel like I am giving back passing on my knowledge to people who need it. Helping my peers and the members in our community makes me feel right at home in the credit union."
As for the AC&E, Jaimie is excited to be pushed outside her comfort zone. "I am happy to meet others in this industry that are in similar positions to me. I think this will be a great opportunity to meet people and get some connections that will help me throughout my career. I hope to learn some new things and grow a better understanding of this industry as a whole."

Laura Smith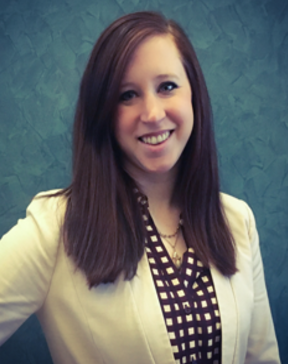 Laura Smith works as the human resources generalist at KALSEE Credit Union. She joined the team in April of 2016 after completing her bachelors in communications studies from Western Michigan University.
Laura told us, "I got into the credit union industry through an opportunity to become an HR Generalist. I was previously a recruiter in the manufacturing industry. I have loved getting to learn the credit union industry and really enjoy working for a company who cares so much for their employees, members and community." In her HR role, Laura is able to impact all areas of the credit union–from recruiting, benefits, volunteer coordination and employee relations, all the way to safety and security and onboarding.
As for the AC&E, Laura tells us she's never attended an event like it before. "I hope to gain more knowledge about the industry and well as make connections."

Kourtney Bade
Kourtney Bade works as a branch supervisor at Kent County Credit Union.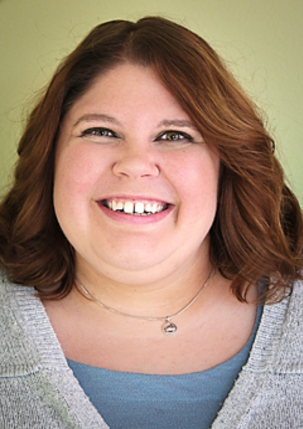 Kourtney has a vast history with credit unions that spans back to tenth grade. "I got into the industry when I was 16, I started working as a co-op at Calcite Credit Union in Rogers City. I knew I wanted to do something in business. We had a presenter come in who was the CEO of the credit union in town and was hooked from that moment."
Kourtney said to her teacher, "I think I'd like to work at a credit union," and has ever since. Her teacher set up the co-op program for her, she started at Calcite in October of 2000. "I like the family atmosphere and the mentality. I can't imagine doing anything else now."
When asked about the AC&E, Kourtney said, "I am excited to meet other people, because I like to have contacts. I like to know that there are people who are having the same issues and to see how they solve their problems. It can be somewhat complicated at times. I'd like to see what products and services others are using and what is working for them."
Kourtney is also excited to have been chosen as a Crasher. "I just want to learn more about that industry itself and learn things that can help better me as a person, things that I can implement here to help our staff learn and also for the staff to really feel the credit union difference and really be able to show that to the membership. I like the idea of getting more information, networking and the education–I want to keep learning."


Look for Jaimie, Laura and Kourtney this June at the Annual Convention & Exposition. The Crashers will be wearing brightly colored yellow lanyards when "crashing" the events.
Go to main navigation