Fundraising Inspiration and Advocacy Insights Found at MCUL GAC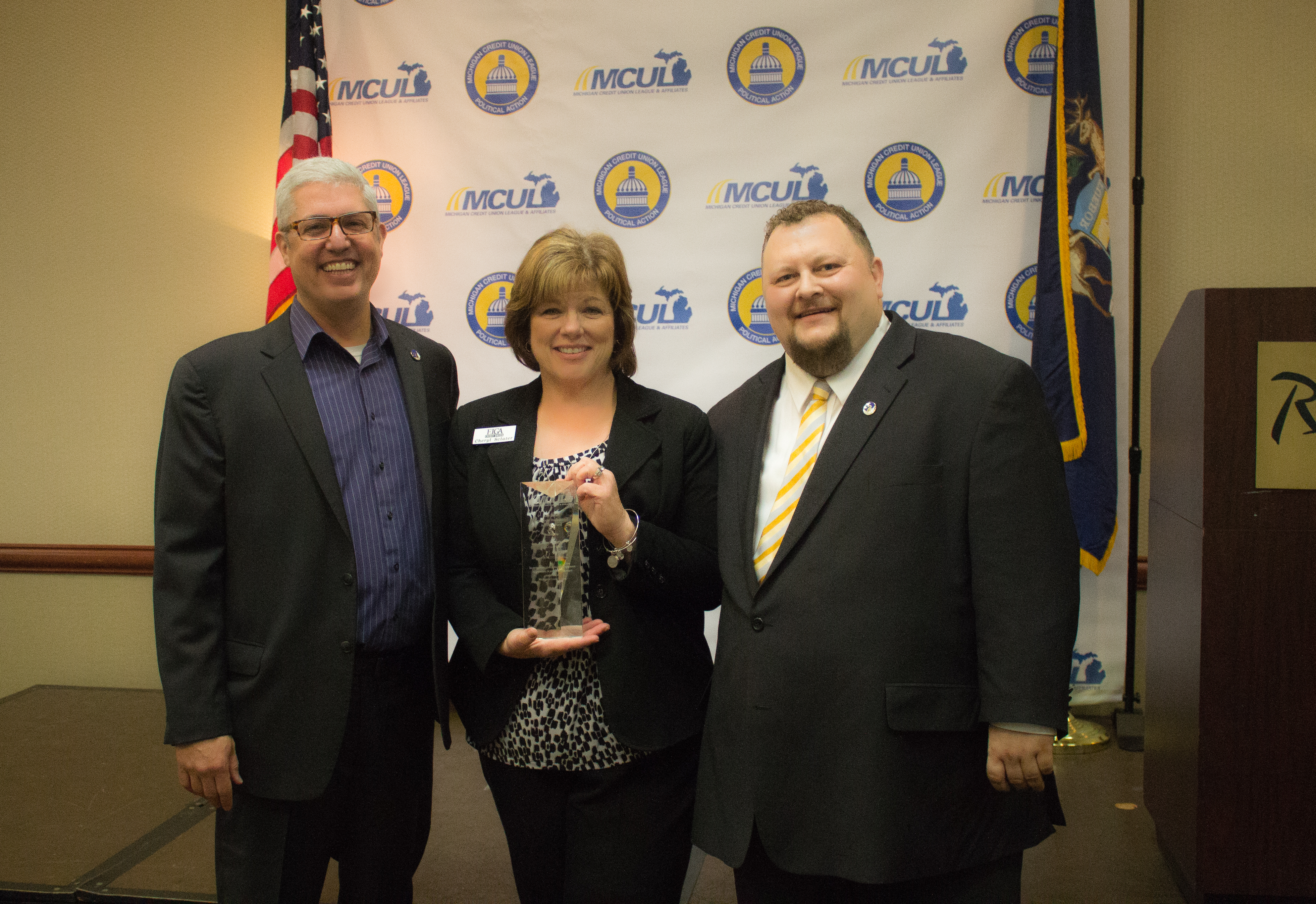 Last week, credit union professionals visited Lansing for the Michigan Credit Union League's 2017 Government Affairs Conference. The two-day event featured insight and advocacy advice from credit union insiders, legislators and political analysts.
Zeal Credit Union President/CEO Tony Carnarvon, who has been coming to the MCUL GAC for the past two decades, spoke about the benefit of coming to the event year after year.
"It's intimate, which enables attendees to talk with regulators. It's really important for us, as credit union CEOs and management, to be able to talk with the regulators honestly and openly, because it creates a good dialogue and a good working environment."
With 20 years of MCUL GAC experience, one might wonder what new can be learned from the event. Carnarvon is proof that events like these, while covering the latest topics, also continue to sharpen attendees' understanding of broader industry principles.
"Even though we do PAC fundraising, it was really hammered home this year that we need to try and get those numbers up," Tony said. "We need fundraising to be able to do all of the things we want to [accomplish]."
Continuing to discuss his takeaways from the 2017 MCUL GAC, Carnarvon said he appreciated the closing political panel, which was moderated by Capitol Correspondent Tim Skubick and featured the following House of Representative members: Rep. Andy Schor, Rep. Lee Chatfield, Committee Rep. Sam Singh and Rep. Jim Tedder.
"You had democrats and republicans, and it's not at a federal level, it's at a state level. It's very important that we are able to talk with our state senators and state representatives, because again, on a smaller scale, that's where we affect change," said Carnarvon.
On day two of the event, MCUL awarded its annual PAC Fundraising Awards. Two new awards were introduced this year: the Howard Spencer Grassroots Volunteer Activist Award and the Lon Bone Grassroots Professional Activist Award.
Bernie Schmeltzer was the inaugural recipient of the Howard Spencer Grassroots Volunteer Activist Award. In his time as a board member at Awakon Federal Credit Union, Schmeltzer has embodied the activism honored by an award named after his Blue Ox Chapter peer, Howard Spencer.
"He's always willing to support MCUL's political and legislative efforts in any capacity. In addition to becoming one of the Blue Ox Chapter's most active volunteers, Bernie frequently participates in MCUL education events and conferences," said MCUL President/COO Ken Ross. "As a chairman of the board, Bernie's leadership and support of the league's advocacy efforts has paid dividends for the credit union movement."
Cheryl Sclater of ELGA Credit Union was awarded the Lon Bone Grassroots Professional Activist Award. Her relationships with lawmakers such as Jim Ananich, Tim Sneller, Sheldon Neeley and Dan Kildee have allowed her to become a strong and reliable local advocate for credit unions in Flint and across Michigan.
"Cheryl is a champion fundraiser in the Flint chapter. She ensures that her colleagues know what ELGA's fundraising goals are for the year and that the ELGA team works together to consistently exceed those goals year after year," said Ross. "Cheryl leads by example and exemplifies the commitment and traits that embody the Lone Bone Grassroots Professional Activist Award."
"I was humbled and I was honored to be the first recipient of the prestigious Lon Bone award," Sclater remarked. "I met Lon many years ago at Hike the Hill and I was wowed by him. He is a legacy, and I will never be able to walk in his shoes, but I will work harder now to follow very closely in those shoes."
"One of my main takeaways, this year, was to know that the League recognizes our efforts in our community to try and build relationships with lawmakers and try to make a difference within our own community, which will ultimately help our industry."
When asked what she looks forward to in the MCUL GAC, Sclater said, "Every year that I come back, I learn something new. That's what I look forward to most. Of course having lunch with our lawmakers is always a good time, but just to be here with our peers, and just learn so much each year. It's truly an event that gives a whole lot of knowledge in our arena."
Activism and political fundraising took front-and-center at the MCUL GAC, for Sclater, "I always love the takeaway of how can I do better in my role to raise PAC fundraising, that's very close to my heart, and trying to show that in our chapter - how can i do a better job. It always pushes me when I leave here to try and push to that next level."
Sclater continued to say she takes a lot of pleasure in coming back from the MCUL GAC and trying to educate the younger generation of employees at ELGA about the importance of PAC fundraising, and how it affects the industry more holistically.
"One day, the current generation of leaders will be gone," she said, "and the younger generation will have to take our place."
Go to main navigation