MCUL Compliance Conference Offers Resources for Board Support
Where can credit unions turn when they need more expertise than directors can provide? When boards need assistance, they often look to management for suggestions, but where should management point them?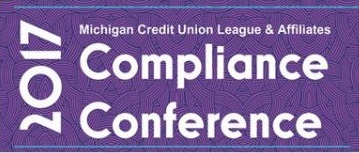 During the MCUL 2017 Compliance Conference, attendees will find resources for structuring a support system for the board of directors during the session, "More Than A Board: Leveraging Volunteers to Elevate the Credit Union." The speaker will explore traditional options such as supervisory and education committees, as well as fresh concepts from associate directors and consultants. These options allow relief of some of the burdens on directors and help them focus on leading with guidance from the proper experts.
In 2017, the popular event moves to the Marriott at University Place in East Lansing, March 22 & 23. The first day of the conference focuses on Internal Fraud issues and prevention. Full conference registration is $310 per person, with one-day registration just $169 per person.
Go to main navigation