In Brief...
Alliance Catholic Credit Union Hosts Ribbon Cutting Ceremony for Taylor Branch Remodel
Alliance Catholic Credit Union in Southfield hosted a well-attended ribbon-cutting ceremony on Thursday, Sept. 22, to celebrate the completion of its Taylor branch renovation project. Taylor Mayor Rick Sollars and other city, local and state dignitaries, along with business representatives and clergy, were on hand to support the project.
After months of construction, the branch, located at 9300 Cooper Street, now boasts an open floor plan in the lobby with large picture windows that welcome in natural light, new comfortable and contemporary furniture in bold hues, as well as renovated offices and conference rooms.
"The ribbon cutting was a way to celebrate and introduce our newly remodeled branch to our members and the community," said Alliance Catholic Credit Union Taylor Branch Manager, Diane Farrar. The remodel provides an opportunity to strengthen relationships with local residents and businesses. The Taylor branch provides full-range of products and services in a friendly, modern environment. Unique features of the branch include a custom stained glass window and a gamification unit where members can answer financial trivia questions to earn pledge points for charitable donations.

Fall Educational Seminar Hosted by Oakland County Chapter of Credit Unions
The Oakland County Chapter of Credit Unions is hosting a fall educational seminar "How Strong Are Your Communication Skills?" on Oct. 25. There is a morning and afternoon session, and both will be held at Vibe Credit Union, 44575 W. Twelve Mile Road, Novi.
If you are interested in attending, complete this form and return it by Oct. 21 to register.


United Financial Collects Donations for Area Schools With Back to School Supply Drive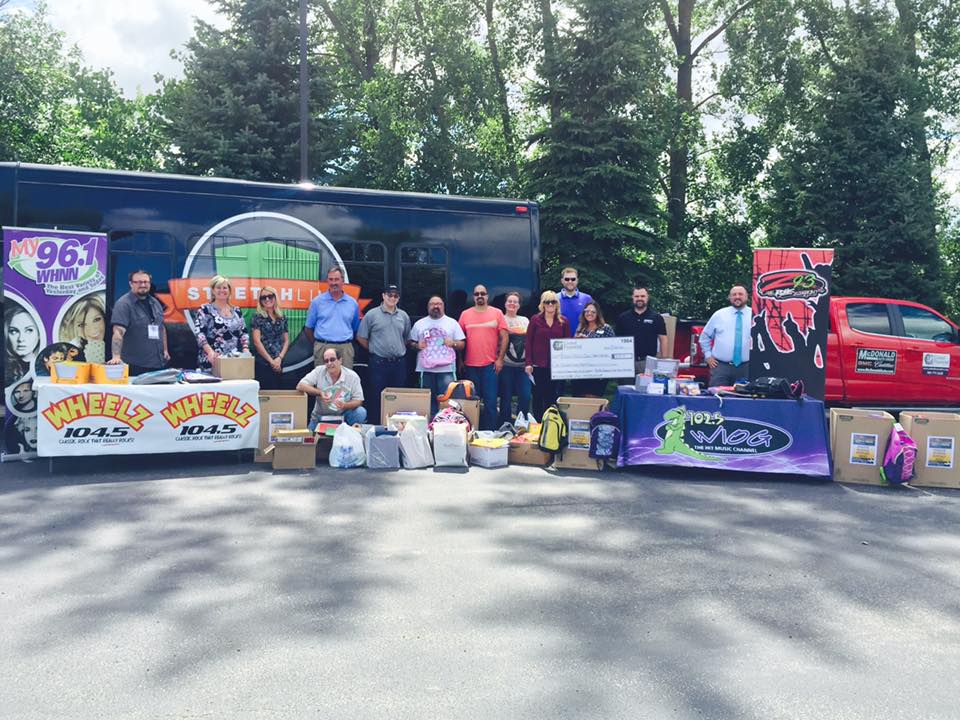 United Financial Credit Union in Saginaw, along with help from our friends at Cumulus Broadcasting, McDonald GMC Cadillac and numerous other local businesses, collected donations of school supplies and monetary donations for area schools.
The credit union filled a stretch limo bus with the school supplies collected from our Back to School Supply Drive and delivered them to the Boys and Girls Club. They received an incredible amount of school supplies from the community, plus $786 in cash donations to help the less fortunate kids in their neighborhoods go back to school fully equipped. United sends a big thank you to everyone, businesses included, that donated!
Go to main navigation